Hello everyone of the 101st Fleet; to the "State of the Fleet" for the month of February 2014.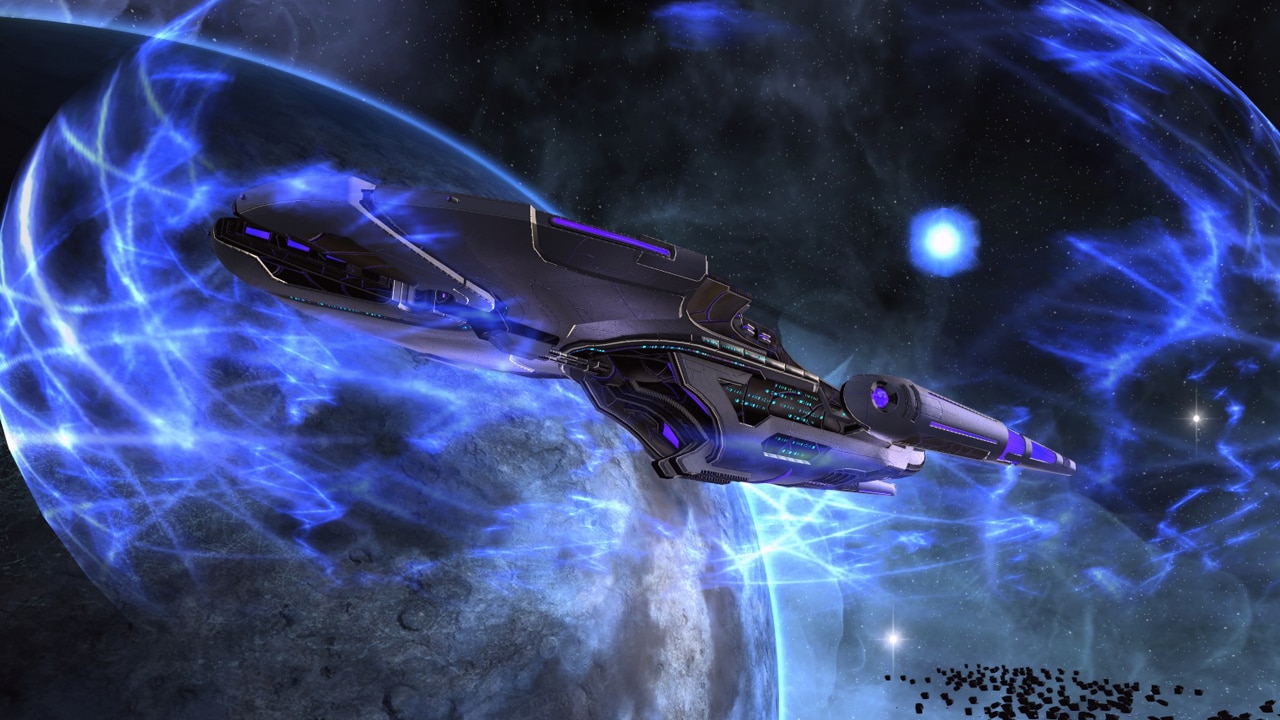 This is Fleet Admiral Aaron; with this months edition. Your monthly post of what is going on with the 101st Fleet; official updates from cryptic; and other news and tip-bits.
First off; this months "Ship of the month" has been delayed until further notice. So Captain Kayilee's U.S.S. Gunfighter will be the next ship shown; in case you didn't know Captain Kayilee's USS Gunfighter is a defiant class ship you do not want to mess with :). The ship after the USS Gunfighter poll is currently active until February 25th. Captain Ulaan's USS Reisen is just in the lead with 6 votes with Captain Carter's Galaxy Class USS Lancaster in second place with 5 votes. Again it is becoming down to the wire with the next ship so please remember to vote.
Our Facebook page is being filled up with tons of videos; good posts by our fleet members; as well as interesting discussions. Also remember you can post in Facebook if you want to ask a question of a fleet as we have many people willing to help.
Also our forums have had several posts in the past month; including your truly assisting people with build posts with recommendations.
Also has usual there have been several posts on our website in the Captains Log section of our website. Captain Ulaan has done several good captain logs that I have enjoyed reading. Also; the "Road to the USS Zuikaku" has concluded with the fifth part being posted several days ago. I hope everyone enjoyed the series; because there is something new on the horizon so stay tunned 🙂
If anyone has ideas of "Captain Logs" they wish to post or series they might want to try out; please let senior command though. We always welcome new people posting on our website and Facebook.
Captain Brian; has been assigned by Senior Command as the 101st Fleets PvP Equatorial representative. Captain Brian will be the 101st Fleets PvP main trainer; as he will always be around to help train 101st Fleet members in PvP tactics and training.  So if you are interested in getting into the PvP side of Star Trek Online please contact Captain Brian ingame. Trust me; while PvP seems very scary first up; once you get into it and get some experience up; it can be the most fun; challenging side of Star Trek Online you will ever see.
In other 101st Fleet matters; the Fleet's Spire as reached Tier 3 on the Research side and is only 2 days away from completing tier 3 Operations which will enable our members to purchase a sixth ground or space DOFF. After this will can slot the Full upgrade to tier 3 Fleet spire which will release the Fleet Kar'fi; Fleet Atrox and Fleet Ar;kif tactical carrier warbird retrofit. I would like to thank everyone who has donated to the Fleet spire as we are on track to complete the Fleet Spire within 4 months of it being released; as truly impressive record.
We are also slowly getting our tactical side of the Fleet Starbase done and are up to 214/250K; so we are closing on tier 5 shipyard; keep up the great work everyone.
the 101st Imperial Fleet is always looking for members so if you have a Klingon toon and wish to join 101st Fleets Klingon fleet please contact Vice Admiral Jim or Vice Admiral Leo fed side to organise a time to have your character joined.
The Featured Episode has been released by Cryptic and has been live for 3 weeks now. The featured episode titled "A Step between the Stars" features the Voice Over artist of Tim Russ who played Turok from Star Trek: Voyager.
Part of doing the anniversey event means you if you get 1000 Q things (I don't know what they are called) you can get yourself a Dyson science destroyer for the faction you play for. However Earlier today Cryptic have released into the C-Store a 3 pack for each faction of Dyson Science Destroyers.
Season 8.5 has been released in Late January; which means several changes including no more hourly events (they have been replaced by weekend events; check out your ingame calendar for which event is active).
Season 9 is already been taken about by Cryptic for a late April 2014 release. New things in Season 9 include the Undine as the major enemy for the season; Secondly deflectors and Comm Array Slots being released for Science ships and Cruisers respective. Another featured episode is being scheduled for release with Season 9 (I sort of know what it is; no spoilers though 🙂 )
Revamps to the Borg and Undine episodes are being planned inline with what has happened with the Federation mission revamps. Ground Kit revamps are being planned for season 9 as well; including Cryptic looking into mixing and matching consoles; more details might be known later.
In Equatorial Alliance news; things are going fantastic. The past week a lot of Equatorial Fleets have been engaged in the N.E.O War. The House of Beautiful Orions Klingon Fleet was part of a PvP alliance – called Nova Core. The "HOBOs" betrayed their alliance; and caused some several bad things to occur within Nova Core. Nova core in response asked the Special Service Squadron and Ausmonauts for assistance.
In response the SSS and Ausmonauts; along with several other Nova Core and Equatorial alliance fleets; mounted a full scale war in the Ker'rat system between February 14th to about February 19th. For those 5 days their were frequent engagements within the Ker'rat zone; it became known to the Ausmonauts; Special Service Squadron and Equatorial as a whole as the Valetines Day massacre. Where the HOBOs were comprehensively crushed. While we didn't win ever single battle or hour; the HOBO casualties far outnumbered ours.
I would like to thank all the 101st Fleet members who engaged in the battle. I am sure you gained some valuable PvP experience as well as had tons of fun. It was certainly something different. In response to this Equatorial Alliance is starting to build up its PvP side of its game and to help everyone get some valuable experience in that side of the game. As discussed before please see Captain Brian for the 101st Fleets representative for PvP training and drills.
Equatorial Alliance is also looking into several other sections of the alliance to continue to improve our alliance as a whole as well as training and continuing group events.
Next Months "State of the Fleet" will most likely take place sometime in Mid March 2014. Hopefully by then we should have some more details of what is coming in Season 9 and what other surprised we might get coming in the future. Until then I wish everyone safe travels and I hope to see you ingame :).