Hello everyone of the 101st Fleet; welcome to the "State of the Fleet" for the month of March 2014.
This is Fleet Admiral Aaron with this months edition. Your monthly post with what is going on with the 101st Fleet; Equator Alliance; official updates from Cryptic; and other news and tip bits.
First Off; this months "Featured Ship of the month" has finally been released. Captain Kayilee's Defiant class USS Gunfighter has been posted onto our website for all to see. For you that don't know; Captain Kayilee's defiant class ship is a well respected ship in the fleet. It is certainly a danger to anyone who under estimates her abilities and can quickly send your crew to their escape pods if you don't watch out. Also Captain Kayilee has the honor of having a shipyard name after his ship. "Gunfighter Alley" was named by senior command after Captain Kayilee's ship had the habit of whenever we meet the Borg of needing extensive repairs afterwoods. 🙂
My many thanks to Captain Bill for taking the time to take over Chief Administrator duties while Vice Admiral Jim is away; senior command appreciates you taking the time to manage the website.
The next featured ship will be Captain Ulaan's USS Reisen for the month of April. At the moment Captain Saleen's USS Juggernaut has a massive lead for the month of May featured ship. This poll for the month of May featured ship will end on April 25th; so remember to get your votes in.
As Usual; I am impressed by the Facebook videos; pictures and articles coming out from our fleet mates. Also we have passed 50 members of the 101st Facebook page; so congrats guys. Also our website has been updated with several new articles including captain logs; forum activity and other things.
Again as usual; if anyone has a idea for a "Captains Logs" or a article on our Facebook page; please feel free to post. We would love to see your ideas and contributions to the fleet.
Captain Brian continues his STF and PvP training for fleet members; remember in the fleet roster if someone has a comment of "101stSTF" or something similar; they are members of the fleet who are more than willing to train and actively help in fleet matches. Also remember if you need any assistance please feel free to speak up in Fleet chat. Also if you need ship building experience please post on our forums so a helpful fleet representive can comment and make recommendations.
In other 101st Fleet matters; we have fully completed our Fleet Spire across all tier 3 ranges; I would like to thank everyone who contributed. This has all been possible because of you and your teamwork with one another; and you should be proud of your accomplishment 🙂 Fleet command thanks every single one of you. Also; we are rapidly approaching our tier 5 shipyard; with last estimates being we are 10 – 15 days away from unlocking the upgrade to tier 5 shipyard. It has been a tremendous slog; but we are rapidly approaching on one of the major goals within this fleet.
The 101st Imperial fleet is always looking for Klingon players to join; so if you are interested please contact Vice Admiral Leo in-game or via a in-game message or mail item.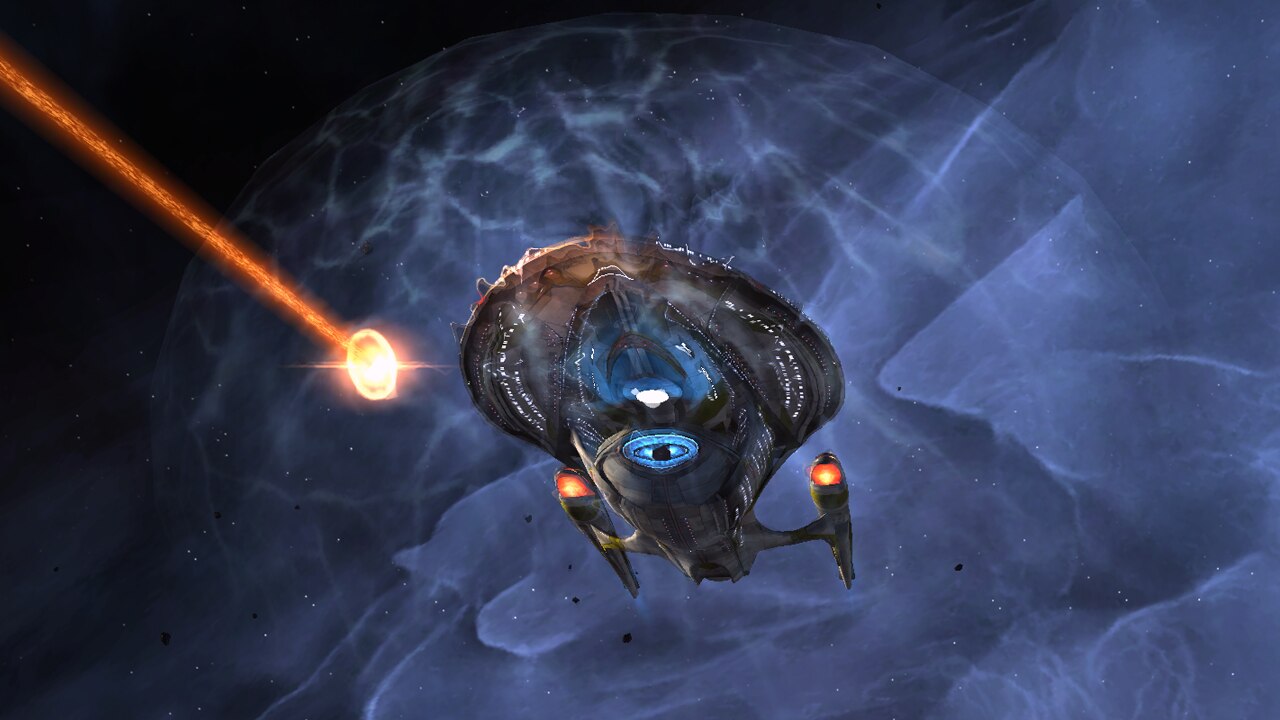 The Mirror Universe invasion is back 🙂 Cryptic have re-released the mission as part of a " Crystal Entity" style event. Between now and April 3rd 2014; you can run this mission and overtime collect Multidimensional Transporters. Collect 14 of these transporters and you will be rewarded with 50,000 Dilithium Ore, 500 Fleet Marks, 250 Marks of Your Choice and a unique Very Rare Duty Officer!
I have played this mission and it is a massive amount of fun. Also this mission does encourage better teamwork than straight DPS from ships; which is good to see cryptic releasing content that is more team focused.
Also; Cryptic have massively changed up the game by now having NO COOLDOWNS on team abilities. This means you can use Tactical Team 1 and then engineering Team 1 at the same time!!! This is a massive gameplay change and one that took the community by surprise. Also; there appears to be major changes to the game as part of Season 9 which will change the game as we know it. So the next 1 – 2 months are going to be extremely interesting.
In regards to Season 9; Cryptic have now started testing Season 9 content on the "Tribble" server as of this week. There have already been great editions to the tribble server and it has only been about one week of releases. So I say there is massive fun in store. Season 9 still stands to be released sometime in Late April 2014.
One of the additions is a complete revamp of the Undine in the game. The Undine have been massively buffed on the tribble server most likely as a planned release for Season 9. These Undine are now like the Voyager counterparts in "Scorpin" they are extremely nasty and not something you want to mess with. I have seen a players Simitar get vaporized in one shot by the Undine 🙂
One of these editions is a new Undine STF that has you focusing on the defense of four major planets against their invasion. You have to slowly fight your way through the enemy forces; slowly pushing them back and closing the rifts they use to gain entry into that sector of space.
I have played this mission and it is massive amount of fun; and definitely something you need to keep your attention on and not just spacebar your way through 🙂
Also ground kits are getting a massive makeover as well; I haven't had time to test these out let but the changes look cool. We do have confirmation from Cryptic that if you have a older kit you don't have to change over if you don't want too. But so far things are looking good on the kit side of things.
But that isn't the biggest surprise 🙂
Earth Space Dock interior is getting a MASSIVE makeover; this was released onto the tribble server just over 3 – 4 hours ago as I write this. I must say this makeover looks bloody awersome 🙂 I spent some time there and it is a great makeover to one of the central places of the game. I am not going to reveal too much; I believe it is good for me to keep a lot of the secrets until the release in season 9. Until then I will tease you with a single screenshot… 🙂
In Equator Alliance; things have been somewhat quieter of late. The war with the "HOBO's" has quiet down and it appears the HOBO;s have retreated licking their massive wounds. There are several planned updates in regards to the Equator alliance side; and once I know more concrete information I shall let you guys know 🙂
Equator Alliance continues to do well as everyone is really now comfortable with the chat zones as well as teaming together. I have had several responses from the major Equator alliance fleets who have been loving having the 101st Fleet as part of the alliance. Wonderful work guys; please keep up your friendly team orientated nature within the alliance; it is definitely getting us noticed. As always please remember to remain friendly on Equator chat as you are our representatives of the Fleet.
Next Months "State of the Fleet" will most likely take place sometime in April 2014. Depending on when I get information on the exact release date of Season 9; April's edition might be delayed or we might have a separate special edition for Season 9's release.
Until then I wish everyone a wonderful day and I hope to see you ingame 🙂