Welcome everyone of the 101st Fleet, to the "State of the Fleet" for the month of May 2014
This is Fleet Admiral Aaron with this month's edition. Your monthly post with what is going on with the 101st Fleet; Equator Alliance; official updates from Cryptic; and other news and tip bits.
First Off, this month's "Featured Ship of the month" is Captain Saleen's USS Juggernaut. Captain Saleen's ship is a Voth bastion flight deck cruiser. While I personally have not seen the ship in action I have heard many a story told by the other 101st Fleet members about Saleen's prowess as her captain. Congratulations to Saleen and thanks again go to Captain Bill for a excellently written article.
At this month we are less then a week away from the "Featured ship of the month" poll for the month of June ending. At this moment Captain Bill's USS Biliskner Avenger class cruiser holds a small lead over Captain Carter's Galaxy X Class USS Lancaster. So get voting people, the poll ends on Saturday 24th May at 0000 GMT+0 time.
Also remember for those who haven't been on the poll yet please put your ship down for be voted for. We would love to see your ship and your story for what you captain 🙂
Our Facebook page has had several new articles, posts and interesting debates happen in the past month, and I have loved reading all of them. Remember the 101st Fleet does have its own Facebook page, search for "101st Fleet" to find us. There is tons of great material in there.
Also, our fleet website has had several new "captain's logs" posted by several of our members describing their world adventures in the Star Trek Online universe. They have been extremely good reads. Remember you can too post your stories on our website, we would love to hear from you on your adventures in Star Trek.
In 101st Fleet matters we have reached and completed one of the biggest milestones in our history. The 101st Fleet has completed our tier 5 starbase, granting us access to even more resources and material at our home in the stars. I would like to thank everyone who contributed to the project. Great work everyone; this shows how dedicated and community minded our fleet members are; and I am especially proud of everyone of you 🙂
Vice Admiral Ieon has posted a video that features our Tier 5 starbase, check it out below.

We just now have the Engineering and Science sections to get to tier 5 to fully complete our starbase, so keep donating and we will reach those milestones too.
The 101st Imperial fleet is always looking for Klingon players to join; so if you are interested please contact Vice Admiral Leo or Vice Admiral Jim in-game or via a in-game message or mail item.
Season 9 has been live for sometime now, so I hope you lot have all been enjoying the new season. Also hopefully the few bugs that are around haven't hit anyone majorly as Cryptic work out the usual bugs that happen after a new seasons release. I also hope everyone has managed to enjoy the new featured episode that has occurred with season 9 "Surface Tension". Needless to say if you have played it you know what happens, which I don't think anyone in the Star Trek Online community was expecting.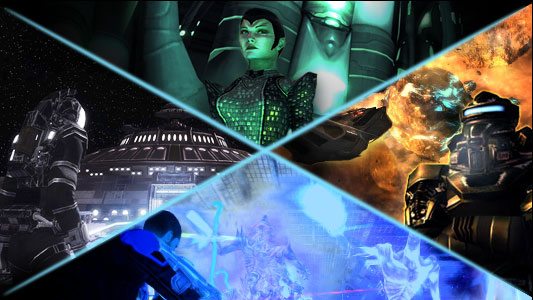 Currently there is a featured episode event occurring where by playing one of the featured episodes that qualifies, you get 15 lob per day. This event finishes up on May 27th, so get a playing to earn some lobi which can be turn in for a multiple of things (including ships).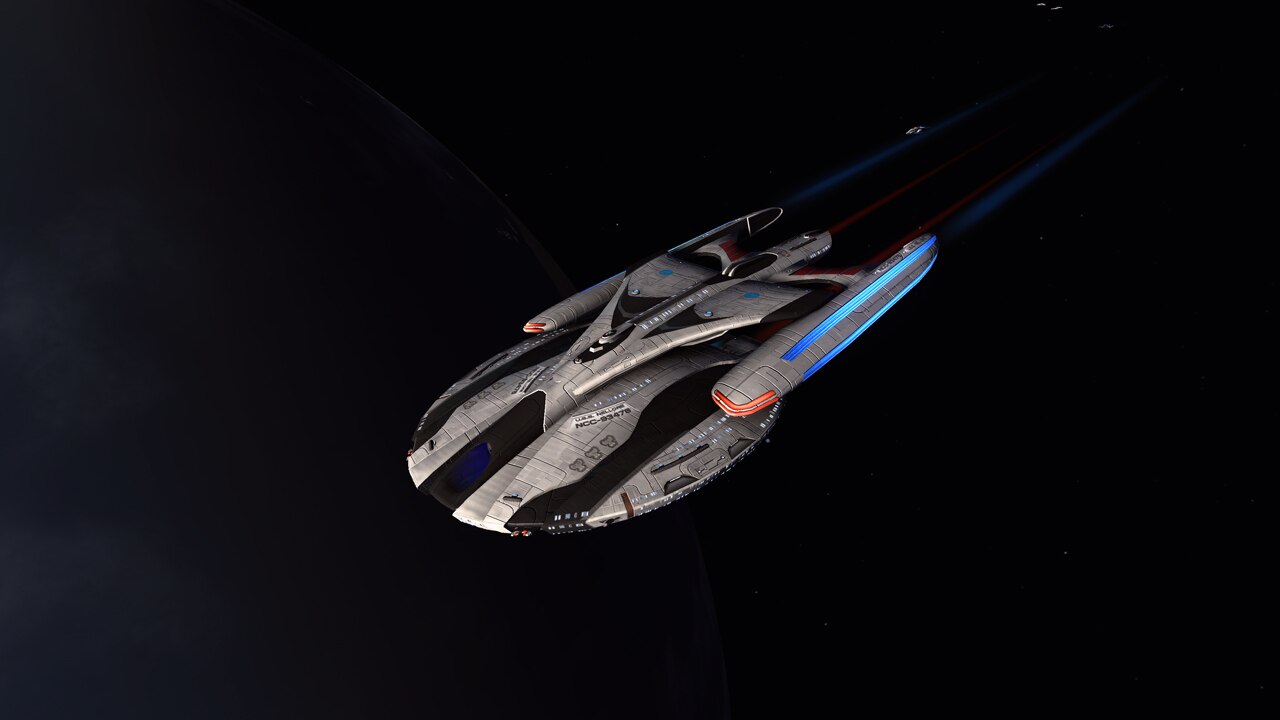 Also, Cryptic have released a new ship federation side. The revamped Fleet Patrol escort features a changed BOFF layout, a new skin along with a couple of over small improvements and easter eggs. This includes a rear firing dual heavy cannon (Please note, this rear weapon is technically a 8th weapon slot, but is fused to the ship in question which means it cannot be removed).
Please note, as of last week the old patrol escort was removed and is unable to be gotten again. Players who already had the old ship will not lose that ship and can still use it as they see fit. Also, even if you own the old version of this ship, it does not give you a reduction in price on the fleet version of the ship.
In Equator alliance news, the equator alliance website beta still continues. We are working on making this website go live so all alliance members can register and start posting in the forums. The Equator Alliance will be a additional website that all alliance members can visit. Each individual fleet will still maintain their own individual website (if they have one). However this website allows us to come together as a community and share ideas, build and information, as well as stories (there is a role playing part of the forum where you can place your captain logs).
Once I get word the website is going live I shall let everyone know the website address as well as what you will need to do to register. Needless to say the website is coming along nicely and is looking really good.
As a separate bit of news, the 101st Fleet's 2ND BIRTHDAY is just around the corner. on May 30th 2012 the then Fleet Admiral's Piotriok and Dimitrius Kirk, along with 3 others founded the 101st fleet and set us on our way. Now 2 years later we are still here and have accomplish much. Building our reputation in the STO community and the Equatorial Alliance as a friendly helpful fleet who is always there when you need a hand or a team mate.
There will be a week long celebration for this fact and to celebrate the fact that we are still here and have grown. 101st Fleet Senior Command would like to thank all 101st Fleet members (both past and present) on helping us get to where we are today, without you we wouldn't be here. Your passion, commitment and your love of being in this fleet and enjoying the game is a testament to what people can do as fleet mates and friends. I personally am immensely proud to be part of this family, f;eet and community. Here is to another 2 years and even beyond 🙂
Next Month's state of the fleet will be posted on June 21st 2014. I hope everyone has enjoyed this state of the fleet for the month of May 2014. I wish everyone a wonderful day and I hope to see you in game; happy warp speed everyone.