Welcomne everyone, to a brand new year in Star Trek Online, and a brand new year in the real world. Welcome to the first 2015 edition of the 101st Fleets "State of the Fleet". Your one stop shop for happenings in the 101st fleet, Equator Alliance, Official Cryptic news and more 🙂
Facebook
There has been multiple happenings on the 101st Fleet Facebook page, with many posters posting screenshots, stories, videos and general happens. I would like to remind everyone that the "Featured Ship on the month" Articles and polls are delayed indefintely until we can find a replacement for Captain Bill to do the articles. Including a photo op Captain Lujayne was able to do with the TV Show star, Homer simpson 🙂
If you are interested, please contact one of the Admirals ingame or notfy us on facebook that you would like to try your hand at writing articles for our Fleet's website.
Again, as usual if you wish to join our facebook page please send search for "101st Fleet" on facebook and request a invite
101st Imperial Fleet – Looking for New honourable warriors and battle hardened Klingons.
Honourable Klingon Warriors, Feel like adventure, feel like earning your place amongest the legends of the Klingon Empire, then join the 101st Imperial Fleet.
They have many great Captains willing to teach you the arts, Contact the Honourable Borok (Admiral Ieon) or Brian (Vice Admiral Brian) In-game to organise a invitation
Ieon Productions
There have been two videos produced by Fleet Admiral Ieon in the past month. Sadly, for some strange reason none of them were nominated for a golden globe, Im going to have to talk to the judges about that :).
Including a very well done video featuring the 101st fleet ships of 2014 video.
The 101st Fleet Ships of 2014.

The best of the Queen Mary D

101st Fleet
The Science section of our starbase continues to progress, which at last check was 192K/250K required for us to unlock the Tier 5 science upgrade project. Remember we keep multiple projects active and running to give everyone the best opportunity to get fleet credits
Also, Senior Fleet Command, at the end of last month, changed the fleet store permissions. You now only have to be a Fleet Lieutenant in order to gain access to buy from our fleet stores.
This decision was chosen because we have progressed so far, and are so well developed, that we decided to allow more people to benefit from everyone's hard work. As well as allow new recruits quicker access to our stores.
Cryptic Game News
There has been massive amounts of news from Cryptic regarding what is upcoming for Star Trek Online. With less then 2 weeks now until the 5th anniversey, things are definitely looking interesting on the game front.
Bridge Officer Training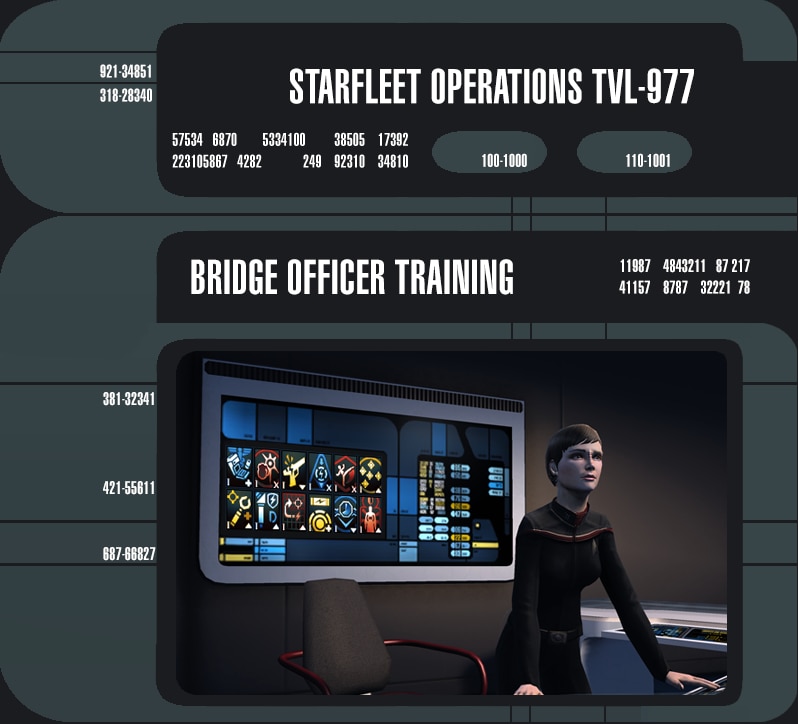 Bridge officer training. This system is a change to how we currently train our bridge officers. The UI has been cleaned up, and you can training your BOFFs in multiple abilities in one slot. All you need to do is click the station (say, the Lt Commander station of your BOFF) and swap over to the power you want to change to.
So far, I have had limit use of this on tribble server, but so far it is looking very interesting. It is looking like so far this change to the system will be launched for the 5th Anniversey.
Commander Bridge Officers.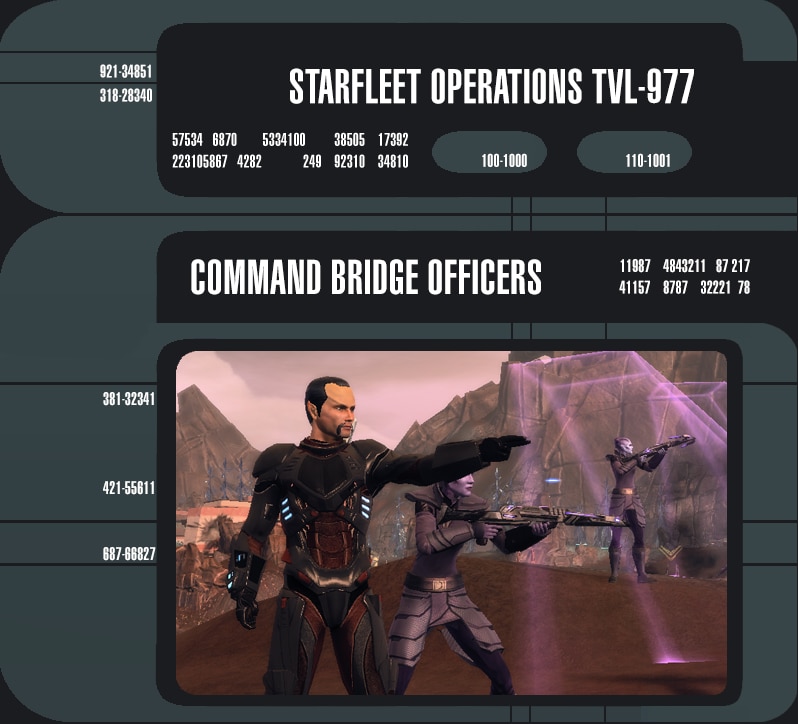 Commander Bridge Officers is a new specialisation being done by Cryptic. The first new one since the system was launched with Delta Rising back in October 2014 (yes, it has been 3 months since DR hit, where does the time fly 🙂 ).
So far, I haven't had much time to play with this new system. However so far it is looking to be very interesting. This specialisation is a PRIMARY one. Which ones you can either have this spec activate, or intelligence active, but not both at the same time.
If you are looking for more information, check out this link below.
http://www.arcgames.com/en/games/star-trek-online/news/detail/9052953-command-bridge-officers
Single Ship transition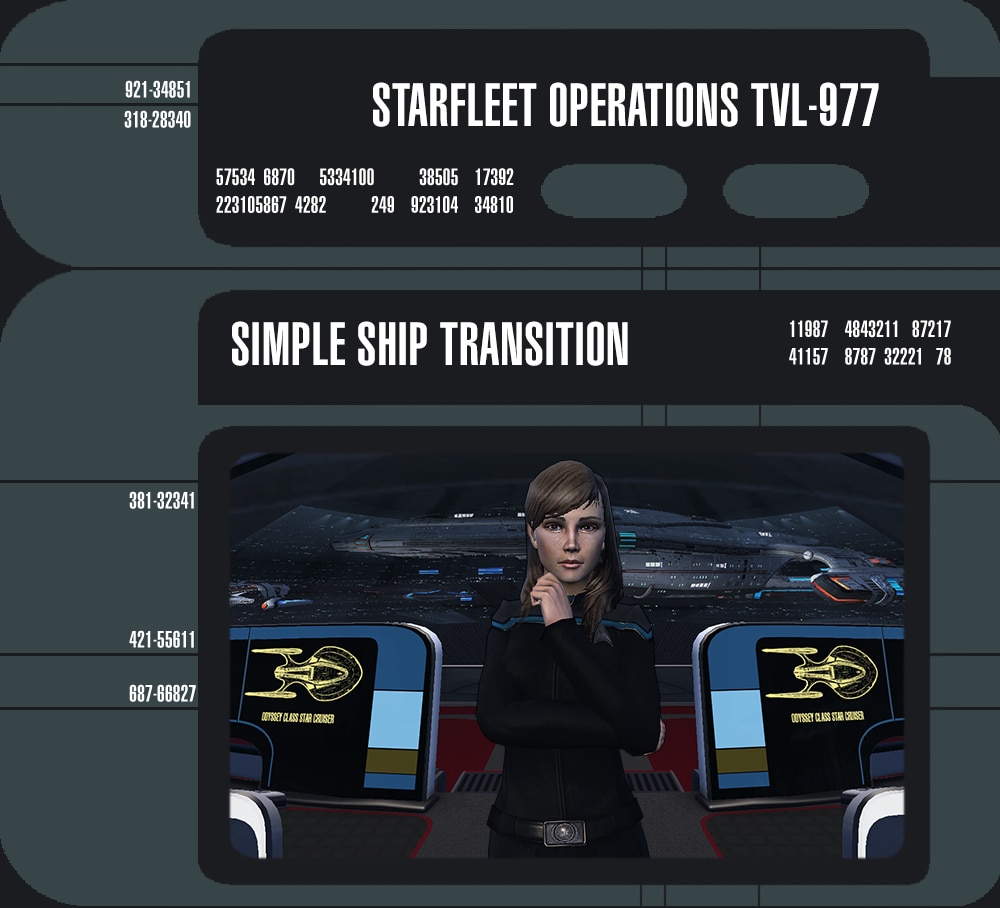 This is a relatively new item on the tribble test server. So i havent had a chance to test it out yet. However, this system allows you when you get a new ship and slot it to be your "active" ship, it will straight away equip the ship with the best gear you have available.
This system can be switched off, according to some tribble testers so it shouldn't remove some gear from your best ship and not put it back. Again, further testing is needed to see what this system is capable of.
Secondly Deflectors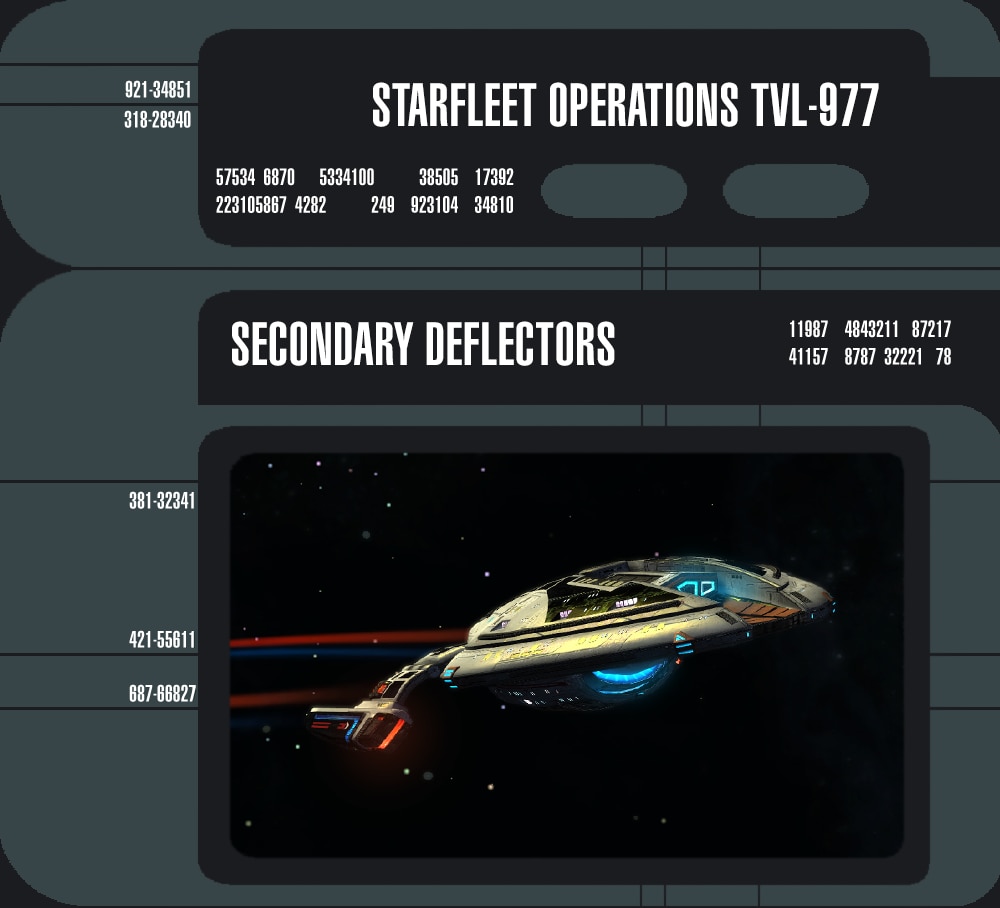 Thats right ladies and gentleman. After a long 12 months in development, secondly deflectors have finally hit tribble test server. This means that basically there is now a extremely good chance we will see them released for the 5th Anniversey.
All existing science ships that have sensor scan and subsystem targeting WILL be getting a secondly deflector slot on their ship. I havent had a chance to take these new items out for a spin yet. However it is very exciting to see these coming into play for the playerbase and captains. Theres more information in the link below.
http://www.arcgames.com/en/games/star-trek-online/news/detail/9062633-secondary-deflectors
Upcoming weekend events.
Please see the upcoming weekend events coming in the next 5 weeks.
5th Anniversary
January 30th 2015 – February 26th 2015
Dilithium Weekend
February 5th – February 9th 2015
Hearts and Minds
February 13th – February 14th 2015
Shuttle Weekend Event
February 19th – February 23rd 2015.
Equator Alliance news.
New Website
The new Equator Alliance website is now LIVE. This website has been in development for some time and is now open to all Equator alliance fleets and members.
http://equator-alliance.enjin.com/
Please be advised that if you signed up to the last website, you will need to sign up for the new one. The old website will be decommissioned at the end of this month. I recommend signing up as we are starting to transfer topics across.
New Equator Team Loot Rules
There has been some changed in the rules regarding Equator Alliance lead events or STF's, please see the below information from Bunny, the Special Service Squadron Ambassdor.
By this point I've spoken to most Alliance Ambassdors and the overwhelming vote is to switch to Need or Pass. That will make it a lot easier on team leaders and fleet leaders, and team leaders will still have the option to call for Greed or Pass if they choose. (However, if a team leader calls for Greed or Pass, Equator Admins will not get involved if any problems occur. If someone is a bad teammate, stop taking them on your team).
Please let your members know that the change will go into effect after maintenance is over on the 29th of this month. It is very important members are told before this change occurs. As always, if you have any questions please don't hesitate to contact me.
Final Notes
Next Months "State of the Fleet" will be posted in February 2015 as normal
I hope everyone has enjoyed this edition of "State of the Fleet" for the month of January. I hope to see you all ingame. Until then, safe travels and live long and prosper.