Hello 101sft Fleet Captains :). Welcome to the March 2015 Edition of the 101st Fleet's "State of the Fleet". Your one stop shop for happenings in the 101st Fleet, Equator Alliance, Official Cryptic news and more.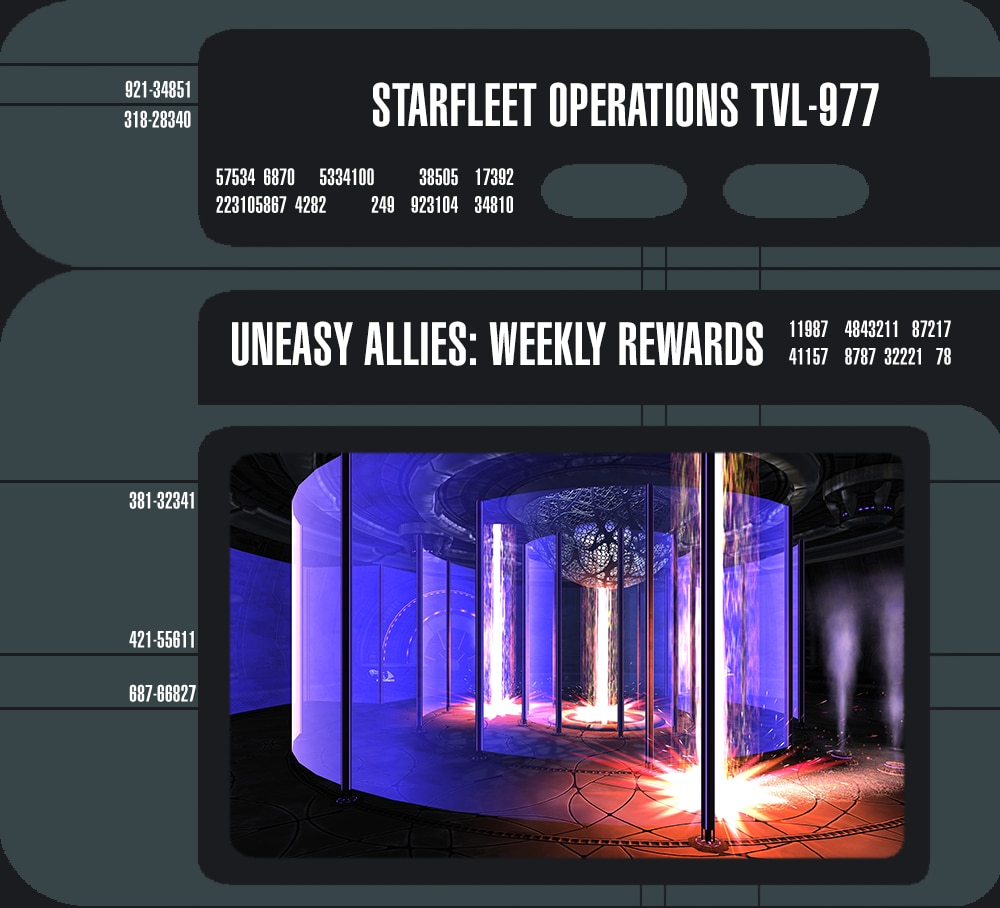 Facebook
There has been multiple happenings on the 101st Fleet Facebook page, with many posters posting screenshots, stories, videos and general happens. I would like to remind everyone that the "Featured Ship on the month" Articles and polls are delayed indefintely until we can find a replacement for Captain Bill to do the articles. So if you are interested please contact either myself or Admiral Ieon in-game.
Some of the material posted onto our facebook page is very interesting. Including a very nice painting of Admiral Ieon;s ship, the USS Queen Mary.
Also, Captain Bufxin celebrated his birthday a few days ago, so happy birthday Captain, I hope the tribble cake was to your liking 🙂
Again, as usual if you wish to join our facebook page please send search for "101st Fleet" on facebook and request a invite. We have had several members join our facebook group so that is great to see.
101st Imperial Fleet – Looking for new honourable warriors and battle hardened Klingons.
Honourable Klingon Warriors, Feel like adventure, feel like earning your place amongest the legends of the Klingon Empire, then join the 101st Imperial Fleet.
They have many great Captains willing to teach you the arts, Contact the Honourable Borok (Admiral Ieon) or Brian (Vice Admiral Brian) In-game to organise a invitation.
Ieon Productions.
There have been two new videos posted during the past 5 weeks from Ieon Productions. Please check them out below, as usual, they are very good quality and great videos to watch, Our thanks goes to Admiral Ieon for the hard work and time it takes to bring content to our youtube and facebook pages for the fleet.
Battle of Starbase 101

Fortube Favours the Bold.

101st Fleet
The Science section of our starbase continues to progress, which at last check was 206K/250K required for us to unlock the Tier 5 science upgrade project. Remember we keep multiple projects active and running to give everyone the best opportunity to get fleet credits
Also, Senior Fleet Command, at the end of last year, changed the fleet store permissions. You now only have to be a Fleet Lieutenant in order to gain access to buy from our fleet stores.
We would also like to welcome all new Fleet Members who have joined us in the past month, Welcome aboard :).
Cryptic Game News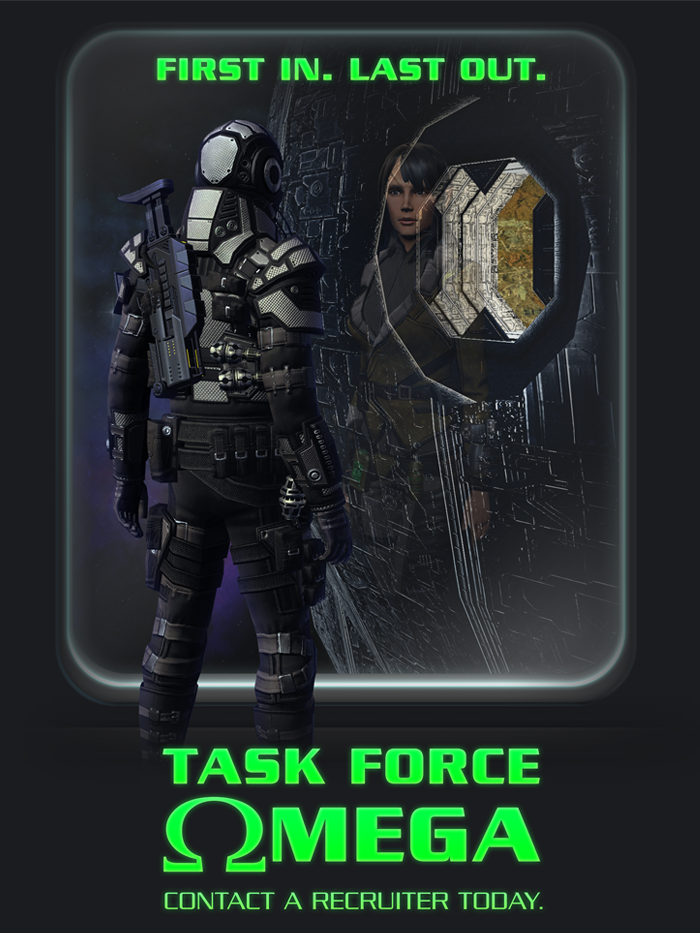 With the 5th Anniversey behind us, we are now looking towards Season 10. Cryptic have started to post material on what is coming with Season 10, this includes a sector space revamp, changes to the pilot specialisation tree, Pilot Bridge Officers, several new STF's and ground missions. Along with several other new additon's and surprises, Season 10 s going to be a big one.
Sector Space Revamp
One of the major changes coming with Season 10 is the Sector Space Revamp. At the moment, sector space is made of sector blocks that you need to cross sometimes to get to mission areas, leading to several loading screens. Come Season 10, Cryptic is changing sector space into giant Quadrant Blocks.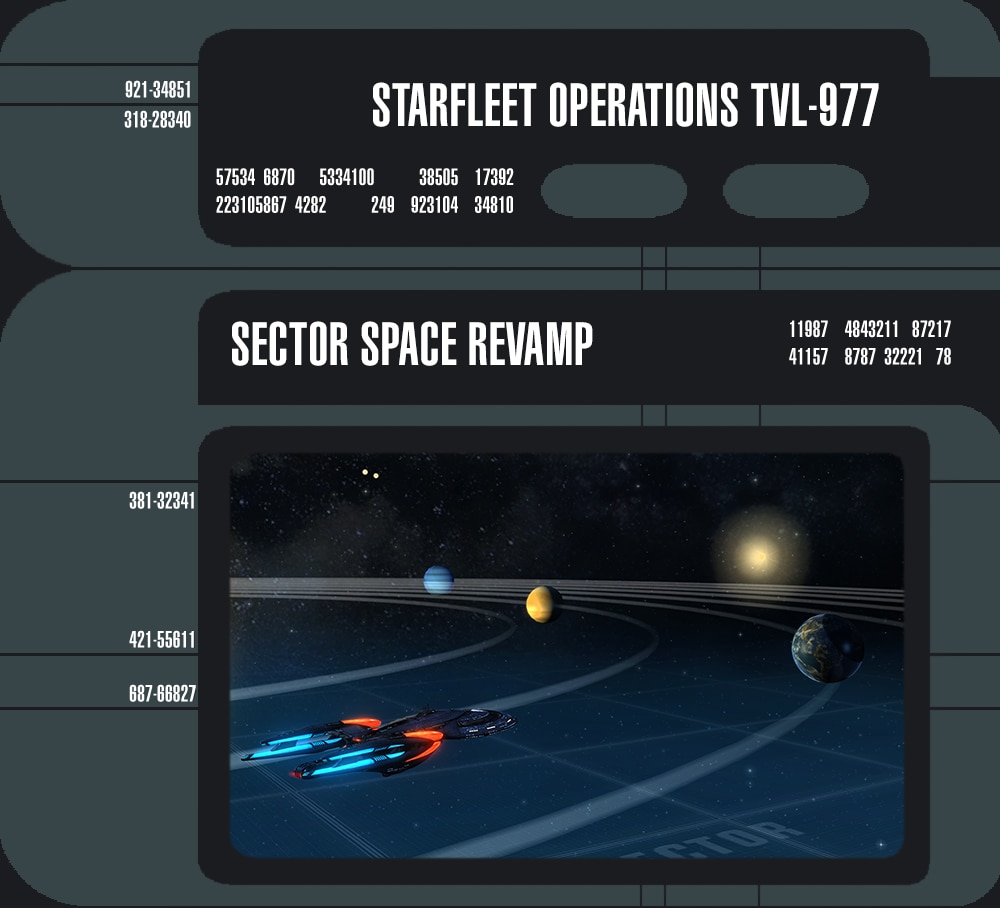 Currently on tribble the sector space revamp will create Quadrant blocks that you can fly around in. If you want to go to a different Quadrant you do need to go through a loading screen, but everything else you can warp to. Some crossings between one end of a quadrant to another will take people 7 minutes real world time at warp 10.
I have tested this new sector space on tribble, and it is currently looking so awersome i cannot describe it :).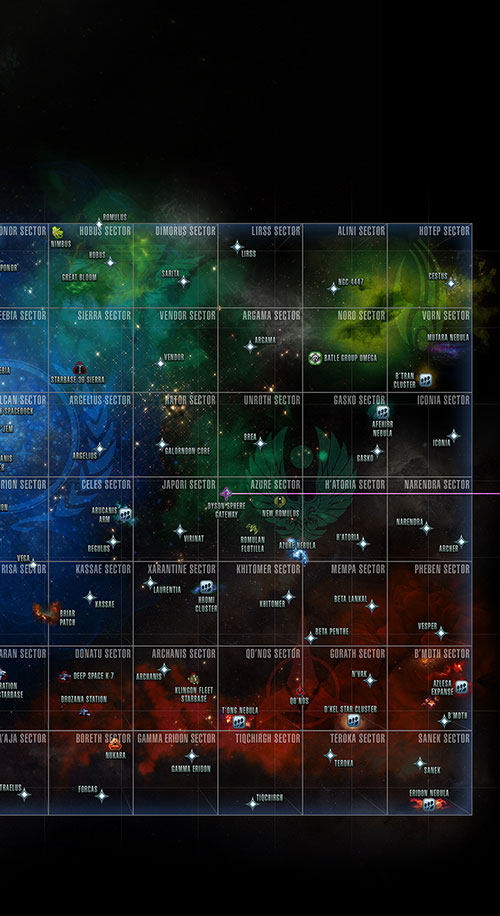 Delta Recruitment
Delta Recruitment is a new event from Cryptic that runs from April 2nd to May 23rd 2015. The Delta Recruitment event is where players can create a new toon or "alt" and experience a slightly different story from other older alts. Levelling up this alt during the event will provide several "account wide" bonuses for all pre-existing and future toons.
There are also several other additions that only new toons created during this event will get to see, experience or receive. For some further details, please see the below weblink for more information.
http://www.arcgames.com/en/games/star-trek-online/news/detail/9080423-delta-recruitment.
New Featured Episode – Uneasy Allies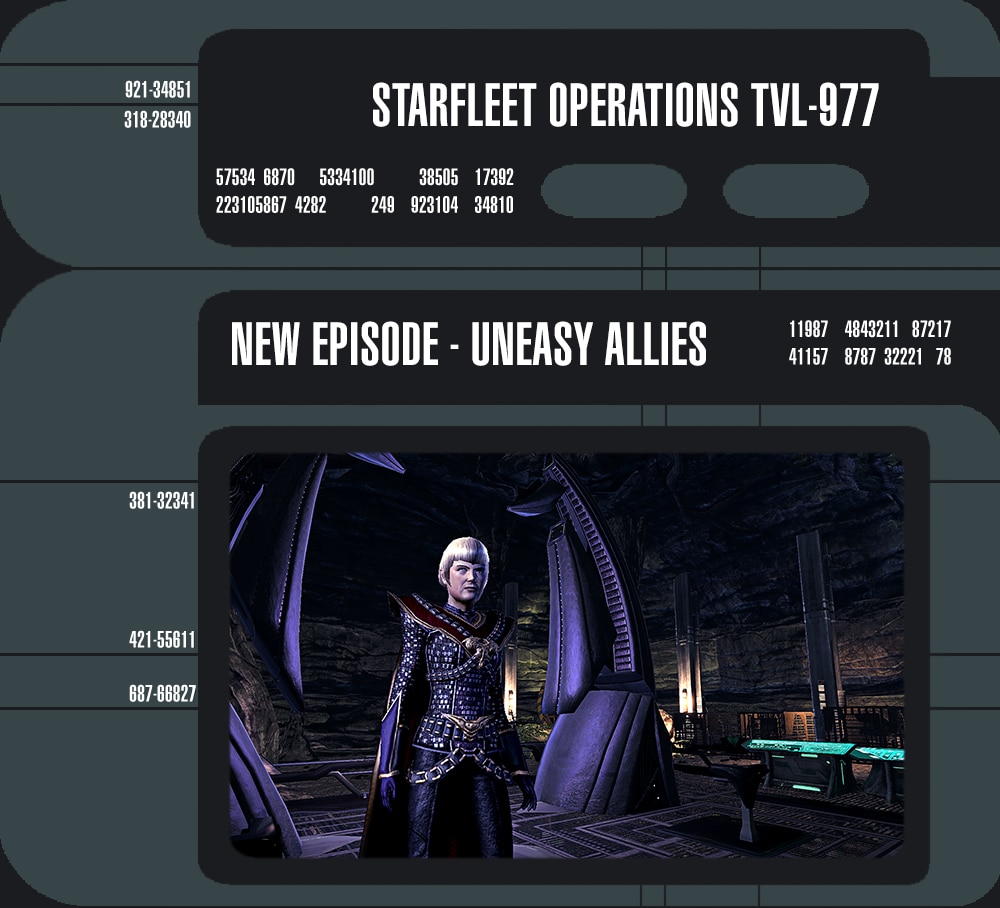 Uneasy Allies is a new featured episode from Cryptic and continues the story in Star Trek Online. This episode has been very well done and there are many hints and niggles within that explain alot of loose ends, as well as create new question and mysteries.
However, the end statement in the dev blog talking about this episode is correct. This is indeed out last chance to prepare for war, they are coming.
Pilot Specialisation Additions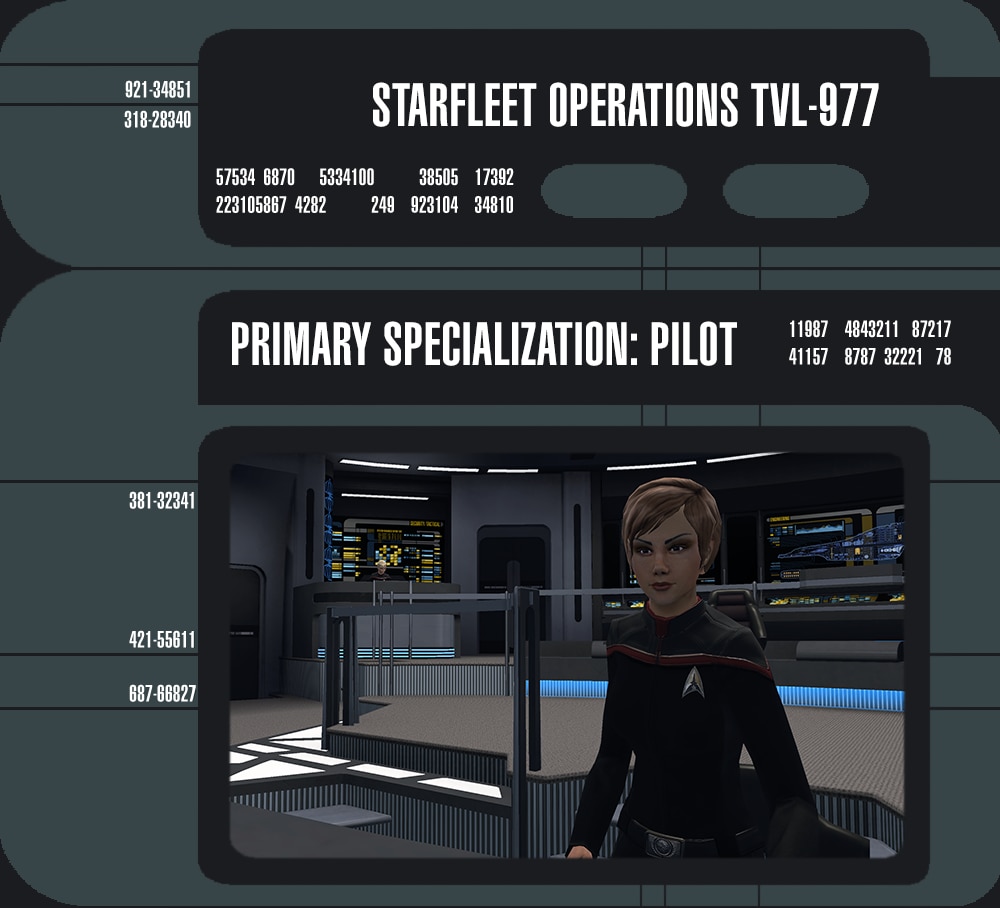 One of our current specialisations, the Pilot specialisation, is getting some new additions to its passive powers and abilities. Please see the below web link for further details on what is coming ahead in Season 10.
http://www.arcgames.com/en/games/star-trek-online/news/detail/9080973-pilot-specialization
Pilot Bridge Officers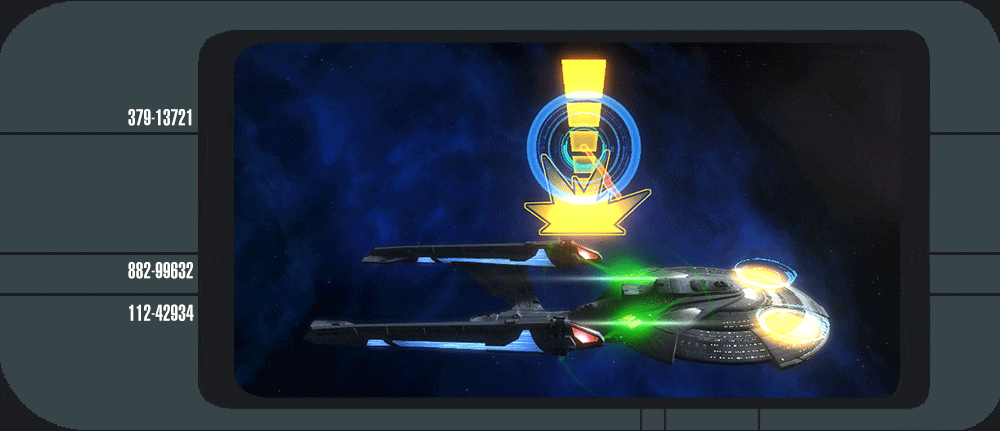 Another new addition coming with Season 10 is Pilot Bridge Officers. These Officers have Pilot based BOFF abilities (please note, they are Space BOFF only). This also confirms that soon we will be getting new starships with Pilot hybrid BOFF station layouts. No news has been released on what these ships are, but we have been told it will be soon. Please check the below link for more information.
http://www.arcgames.com/en/games/star-trek-online/news/detail/9111383-pilot-bridge-officers
There are several other new additions and items come Season 10, which has not been given a offical release date yet, so please just enjoy some below screenshots of what you can look forward to.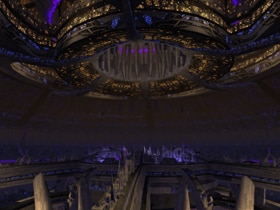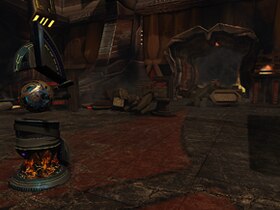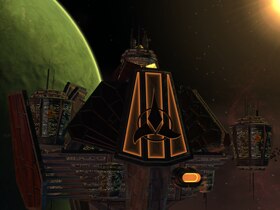 Upcoming Weekend Events
So far the Star Trek Online Calendar has not been updated to say what events are coming for April 2015. This could be due to the fact that there is a major event occurring (Delta Recruits). If any additional information is found regarding events notifications will be made on Facebook and through official mail.
Equator News
There has been any major news regarding Equator Alliance. However please be advised to be respective and polite when running with Equator Alliance teamed missions or STF's. Also please remember that unless otherwise specified during Equator runs, it is "NEED/PASS" for drops that occur during missions.
Final Notes
Next Months "State of the Fleet" release date will depend highly on Cryptic's Season 10 release schedule. If Season 10 hasnt been released before late April, standard "State of the Fleet" post rules will apply and I will post a new blog on the third saturday of April 2015 (Which in this case is April 18th 2015).
I hope everyone has enjoyed this edition of "State of the Fleet" for the month of January. I hope to see you all ingame. Until then, safe travels and live long and prosper.