Good Day everyone. Welcome to the April Edition of the 101st Fleets "State of the Fleet". Your one stop shop for happenings in the 101st Fleet, Equator Alliance, Official Cryptic news and more.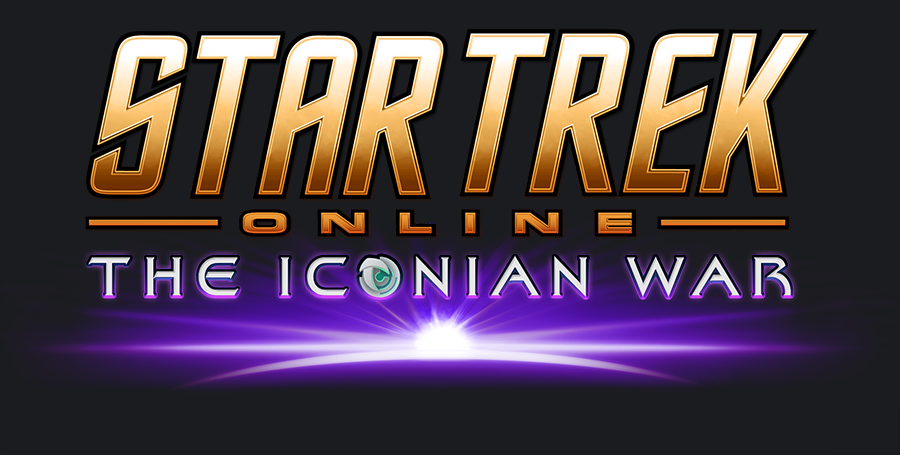 Facebook
There have been multiple happenings on the 101st Fleet Facebook page, with many posting screenshots, stories and general happenings. I would like to remind everyone that the "Featured Ship of the month" articles and post are delayed until further notice. If you are interested in doing these type of articles for our website, please contact myself or Admiral Ieon ingame.
Above is a nice shot of what we will be facing come Season 10.
Again, as usual if you wish to join our facebook page please send search for "101st Fleet" on facebook and request a invite. We have had several members join our facebook group so that is great to see.
101st Imperial Fleet – Looking for new honourable warriors and battle hardened Klingons.
Honourable Klingon Warriors, Feel like adventure, feel like earning your place amongest the legends of the Klingon Empire, then join the 101st Imperial Fleet.
They have many great Captains willing to teach you the arts, Contact the Honourable Borok (Admiral Ieon) or Brian (Vice Admiral Brian) In-game to organise a invitation.
Ieon Productions.
There has been one new video from Ieon Productions for the 101st Fleet. This video is extremely high quality with several new type of shots that Ieon has attempted in the video. Which has come off very nicely. Please see the video below.
Battle Scars

101st Fleet Delta Squad
A new fleet has been created within the 101st Fleet Hierarchy. The 101st Fleet, Delta Squad was officially commissioned on Stardate 92868.10. Admirals Roxana U.S.S. Repulse, Admiral Vicky U.S.S. Dutchman, Admiral R'Vasha R.R.W. T'llana II, Admiral Richard U.S.S. Lancaster and Admiral T'Cono U.S.S. Salisbury were the first captains to launch the fleet and get it started.
The Fleet was created to allow Delta Recruits a new fleet to donate fleet marks and resources. as with the many fleet's projects usually being full pretty quickly. It also allows 101st Fleet senior command to give some other fleet members a go at commanding a fleet. This allows us to see you starting a fleet from scratch, as it may allow us in the future to see who would be good Candidates for the main fleet.
101st Fleet
The Science section of our starbase continues to progress, which at last check was 212K/250K required for us to unlock the Tier 5 science upgrade project. Remember we keep multiple projects active and running to give everyone the best opportunity to get fleet credits.
Also, Senior Fleet Command, at the end of last year, changed the fleet store permissions. You now only have to be a Fleet Lieutenant in order to gain access to buy from our fleet stores.
We would also like to welcome all new Fleet Members who have joined us in the past month, Welcome aboard 🙂 .
Cryptic Game News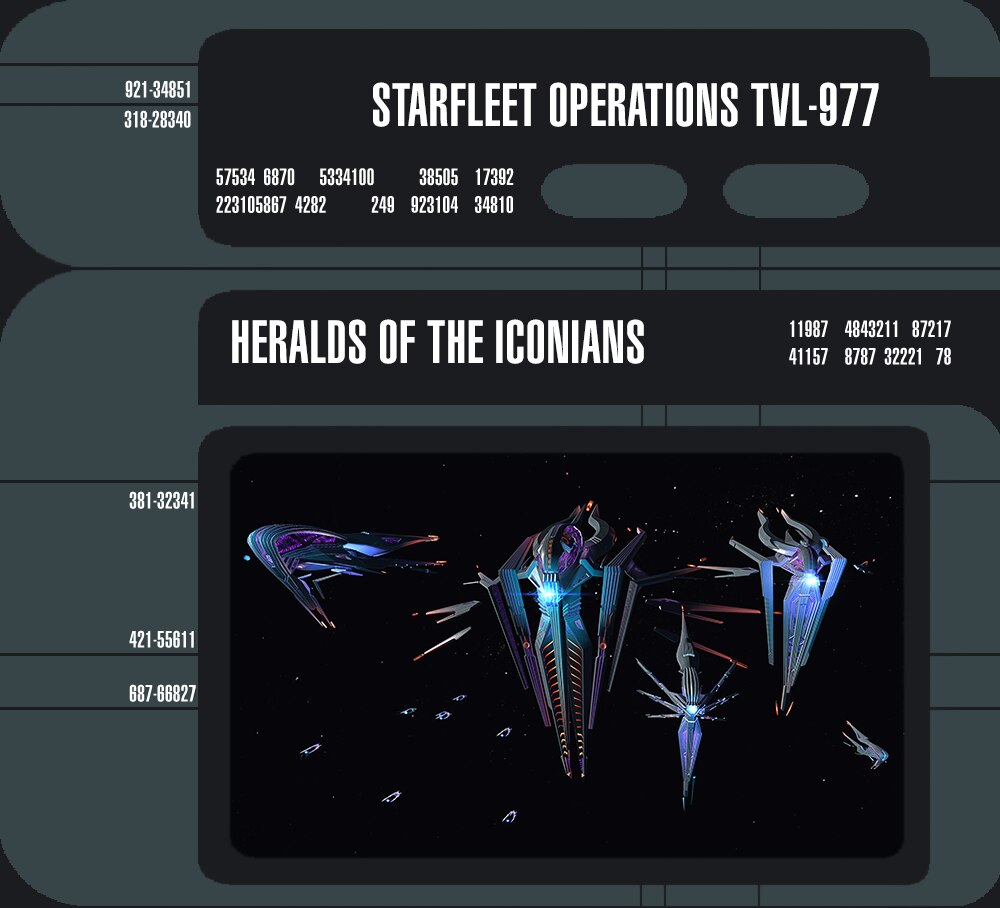 Heralds of the Iconians
The heralds are our new enemies come Season 10, I have faced them on tribble and they indeed will be a good new challenge for many captains.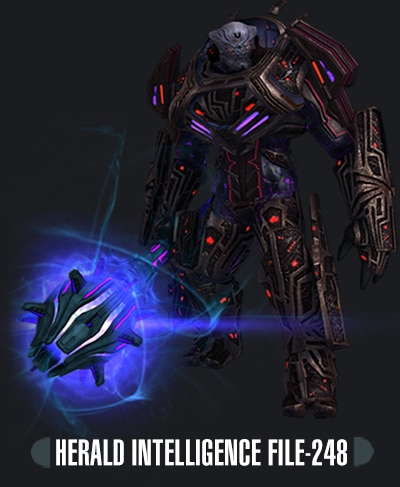 There starships are well armed, as there ground forces are something to behold, I look forward to the fleet facing them come Tuesday this week.
New Star Trek Actors coming to STO
Lisa LoCicero, who played Miral Paris in Star Trek Voyager episode "End-Game" is making her voice acting appearence in Star Trek Online.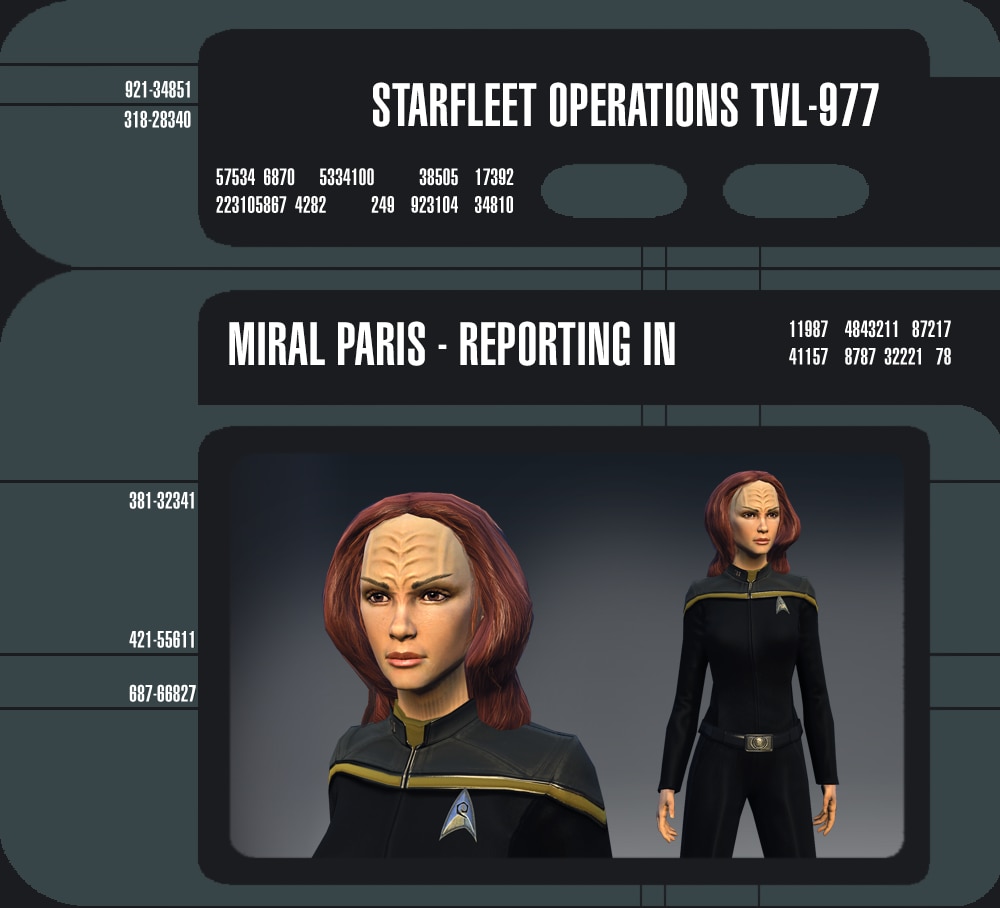 Also, Robert McNeil, who played Tom Paris in Star Trek Voyager is also coming to Star Trek Online, he will be appearing in new featured episodes coming in Season 10.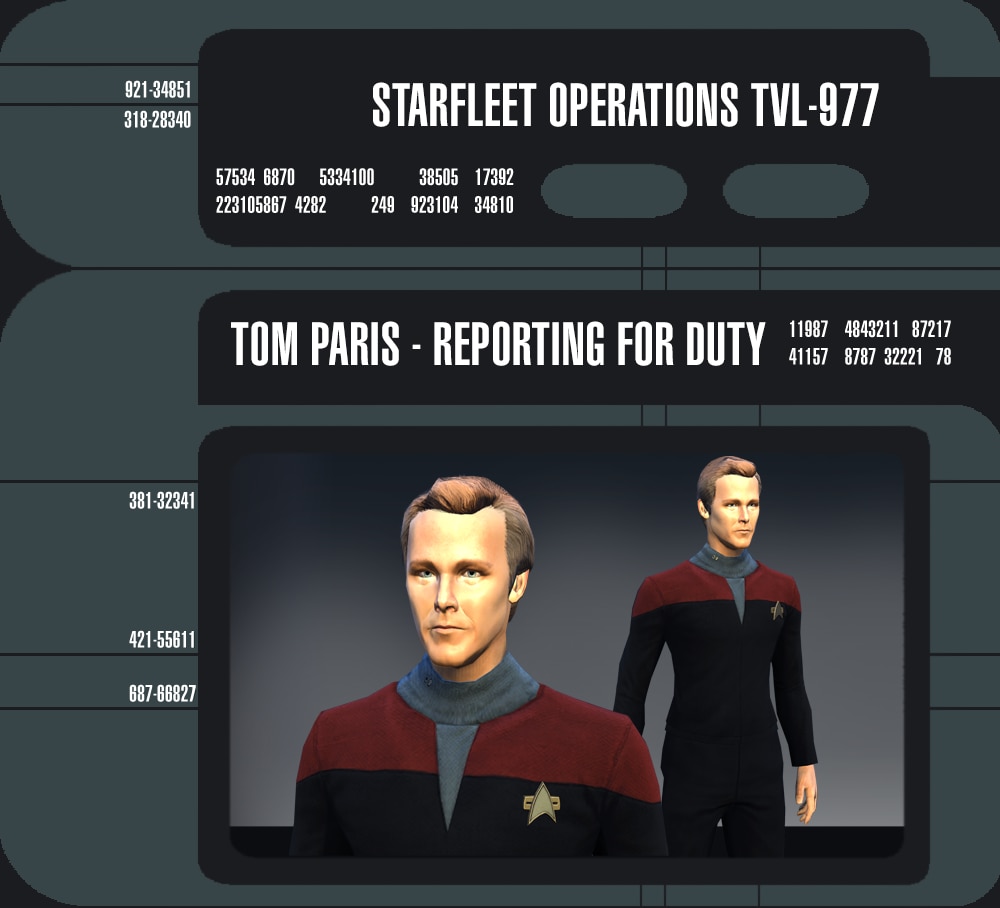 Fleet Tier 6 Ships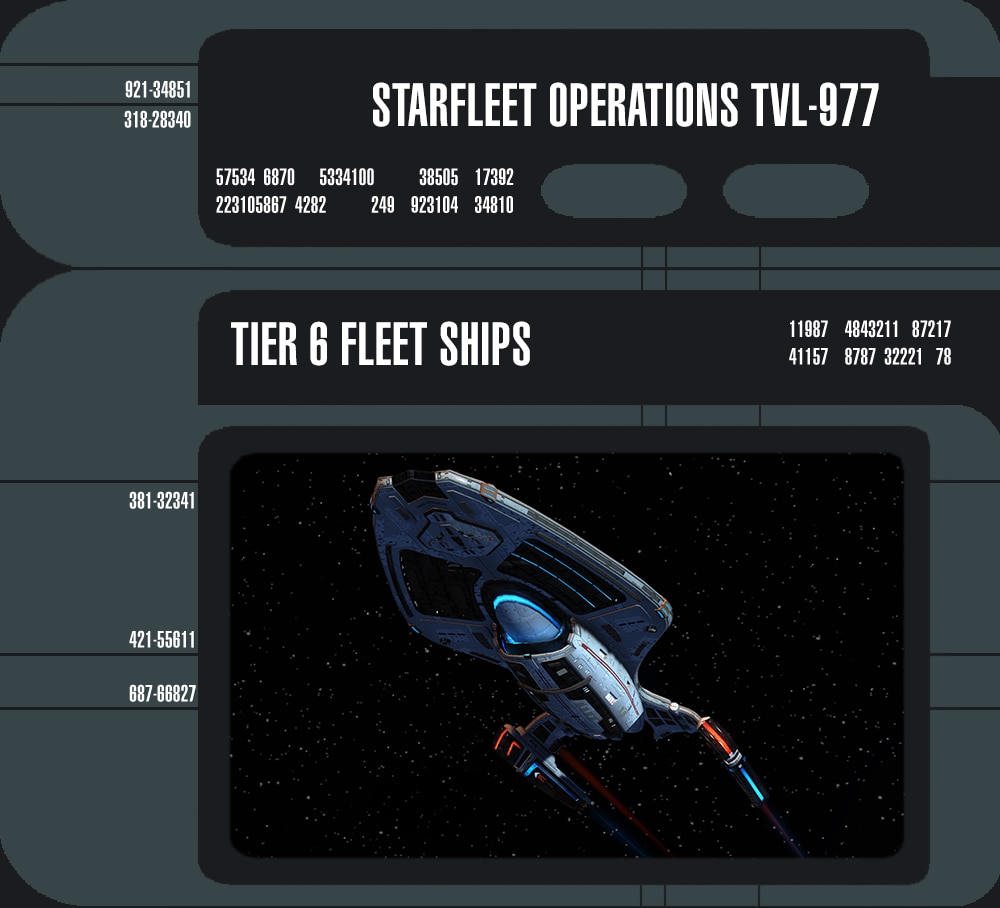 Fleet Tier 6 ships are coming for Season 10. These ships will be available from Fleet shipyards at certain Tiers. Please see the below list of what Fleet Tier 6 ships will be available come Season 10's release.
Starfleet
Fleet Experimental Science Vessel [T6] – Dauntless Class
Fleet Long Range Science Vessel [T6]– Pathfinder Class
Fleet Guardian Cruiser [T6]
Fleet Intel Cruiser [T6] – Eclipse Class
Fleet Intel Escort [T6] – Phantom Class
Fleet Intel Science Vessel [T6] – Scryer Class
Klingon Defense Force
Fleet MatHa Raptor [T6]
Fleet Qib Intel Battlecruiser [T6]
Romulan Republic
Fleet Aelahl Battlecruiser Warbird [T6]
Fleet Faeht Intel Warbird [T6]
Xindi-Terrestrial Lock Box
A new lockbox is releasing come Season 10, the Xindi-Terrestrial lockbox contains a ton of new ships, consoles andf other abilities anfd goodies too numerous to mention. Please check out the below link for further information.
http://www.arcgames.com/en/games/star-trek-online/news/detail/9196243-xindi-terrestrial-lock-box
Season 10 Launch
As you know, Season 10 Launches April 21st. There are a ton of new story line, missions, and other changes and additions coming this season. I hope everyone is ready for the start of what will most likely be the biggest conflict in Star Trek Online's history. Are you ready?.

Equator News
There has been any major news regarding Equator Alliance. However please be advised to be respective and polite when running with Equator Alliance teamed missions or STF's. Also please remember that unless otherwise specified during Equator runs, it is "NEED/PASS" for drops that occur during missions.
Final Notes
Next Months "State of the Fleet" will be posted on May 16th 2015. I hope everyone has enjoyed this edition of "State of the Fleet" for the month of April. I hope to see you all ingame. Until then, safe travels and live long and prosper.