Welcome to the May Edition of the 101st Fleets "State of the Fleet". Your one stop shop for happenings in the 101st Fleet, Equator Alliance, Official Cryptic news and more. Lets get started, onscreen 🙂
"tries starting viewscreen, Viewscreen fizzes".
One second folks "Admiral Aaron bangs viewscreen, viewscreen comes into life".
Facebook
There have been multiple happenings on the 101st Fleet Facebook page, with many posting screenshots, stories and general happenings. Including a nice video by Captain Carter on facebook, please check it out below.
101st Fleet – Red Alert

We have also had several screenshots posted by out fleet members onto our facebook page. Thanks go to Ieon and Nate for these shots.
Ship of the Month News
There is some good news regarding the Fleet Ship of the month. Thats right folks, its back!!! 🙂 Admiral Ieon has decided to take up the mantel of the Ship of the month and is eagerly looking for willing fleet members. Please check out his facebook post below.
Attention all members of the 101st:
Starting June 16th i will be writing the Ship of the month for the fleets website. If anyone wants to be the Featured Ship of the Month please contact Admiral Aaron Lawford@Foxman86 in game with your Fleet Rank, Ship Name, Registry and Class.
There will then be a poll and the ship with the most votes will be ship of the month and contacted by Admiral Ieon for more information for the article.
We are eagerly looking forward to the return of the Ship of the month articles, and thank Admiral Ieon for putting his hand up to try out.
101st Imperial Fleet – Looking for new honourable warriors and battle hardened Klingons.
Honourable Klingon Warriors, Feel like adventure, feel like earning your place amongest the legends of the Klingon Empire, then join the 101st Imperial Fleet.
They have many great Captains willing to teach you the arts, Contact the Honourable Borok (Admiral Ieon) or Brian (Vice Admiral Brian) In-game to organise a invitation.
Leave of Absence – Admiral Aaron S. Lawford
Thats right folks, I will be on a leave of absence from the 101st fleet. Between May 20th – June 14th 2015 I will not be contactable, or ingame at all.
The reason, I am going on holidays or shore leave for the first time in over 3 years from my home city 🙂 I will be off to sunny tropical sunny honolulu 🙂 Admirals Ieon, Ellic and Will, will be around in case you need anything or assistance.
Dont worry, I will be coming back, and I am sure I will have lots of stories to tell :).
P.S And before anyone asks, NO, i will not bring you lot back a Horga'hn 🙂
Ieon Productions
Ieon Productions in the past month have once again produced a brilliant video of superb quality. Please check out below.
FAILED DIPLOMACY

Also, Ieon Productions is working on a big three part video sequenced based on the Iconian War. Pre production has already started and the first video is slated for a potential release at the end of May 2015. Please keep your eyes open folks.
101st Fleet
The Science section of our starbase continues to progress, which at last check was 228K/250K required for us to unlock the Tier 5 science upgrade project. Remember we keep multiple projects active and running to give everyone the best opportunity to get fleet credits.
Also, Senior Fleet Command, at the end of last year, changed the fleet store permissions. You now only have to be a Fleet Lieutenant in order to gain access to buy from our fleet stores.Also please note the rumours of a new fleet holding next season, or as soon as 3 months, are getting stronger. Once We hear something concrete, will shall let everyone know :).
We would also like to welcome all new Fleet Members who have joined us in the past month, Welcome aboard 🙂
101st Fleet Delta
101st Fleets sister Fleet, the 101st Fleet Delta, is coming along nicely. There starbase is already at Tier 1, with the upgrade to tier 2 shipyard project now slotted.
Remember if you want to transfer a toon to the 101st Fleet Delta, please speak to Admiral Ieon or Fourtneen@bussaq. Or even if you just want to pop by for a visit 🙂
Cryptic Game News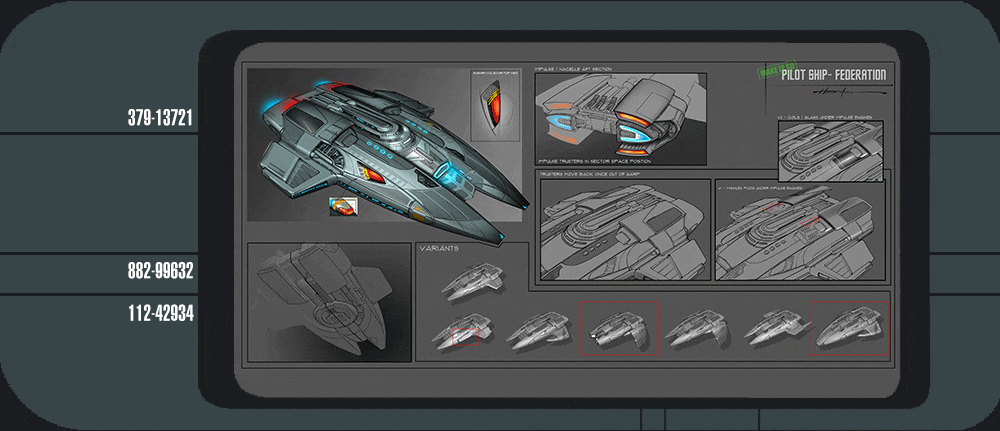 New Featured Episode – House Pegh, May 21st 2015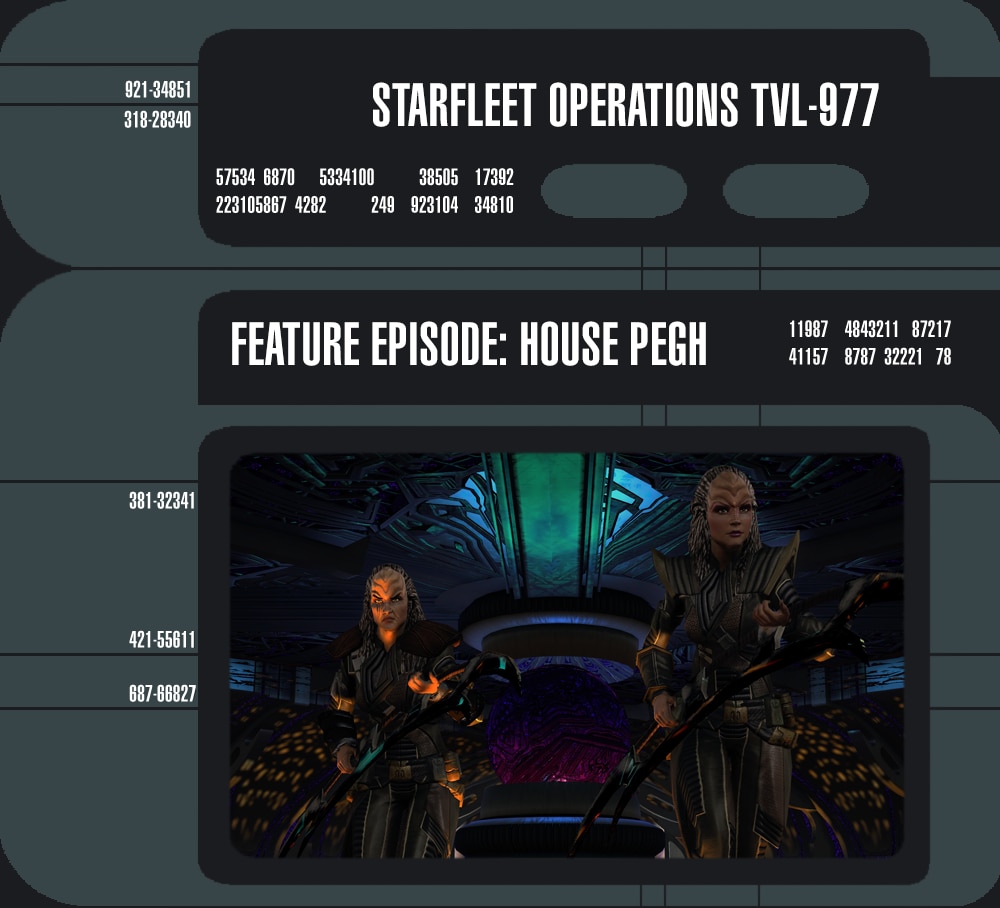 Cryptic have announced the next Featured Episode in the Iconian war series – House Pegh. This featured episode is slated for Release May 21st 2015, please see a portion of the blog post in regards to this featured episode from Crypitc.
It's been a long time since the Iconians were last in this part of space. Since then, some of the fiercest warriors ever to live have sprung into existence and made a name for themselves on the fields of battle – The Klingon Empire now is the point of our Alliance's spear. But what good is a fine weapon, if it is not wielded with grace and precision?
House Pegh, "the secret house," is a small group of elite warriors within the Empire who believe that victory is the ultimate glory and a battle that is won at the cost of your army is no victory at all. And as the mighty Kahless once said, "A well-aimed blade can sometimes achieve more than a fully armed armada."
While I will not be able to play this featured episode until I get back from shore leave, it looks like its going to be a extremely good one. Stay tuned folks 🙂
Art of & Making of Pilot ships
As many of you know, Pilot ships, which use the pilot specialisation have been in-game for several weeks. Cryptic have released some dev blogs about how they were made, as well as the art design and process of these ships.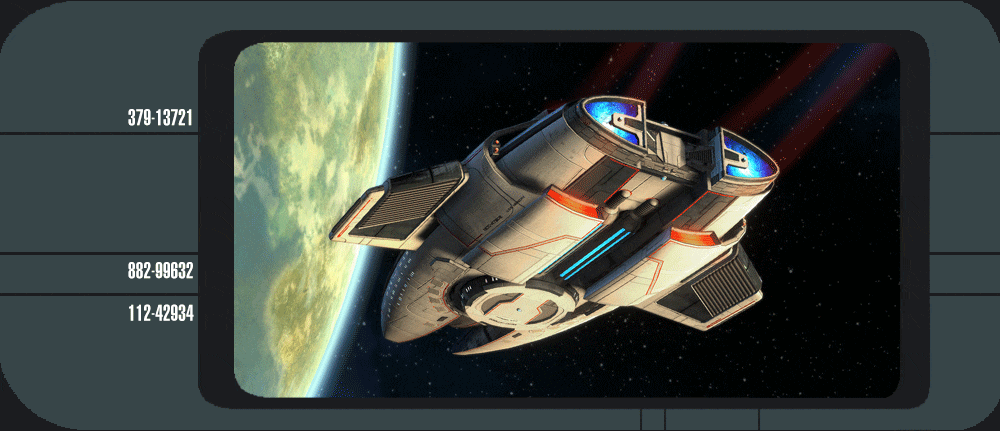 Here's a piece of the dev blog below.
Art & Design
One of the trickier parts of building these ships was coming up with a ship category that existed in all 3 factions that had capability for roughly the same stats. We knew that on the Starfleet side of things these ships should be escorts. Romulans are easy simply because warbirds can be anything. We imagined these being within the realm of the T'Varo as far as stats and maneuverability. Klingons were a little harder to pin down. Some of us gravitated toward having a Bird-of-Prey for the Pilot ship, but this wasn't a great fit as they aren't quite analogous to Escorts. Birds-of-Prey really are their own beast. For this reason we decided that the Klingon ship category should really be a Raptor.
Once we hammered down the ship classes, we needed to establish a visual language for these ships and what that meant for each faction. For the Starfleet Pilot Escorts we used the Defiant Class Tactical Escort as inspiration. For the Klingon Raptors we drew inspiration from forward swept wing fighter jets and then integrated that into the existing Klingon ship design language. Romulan Pilot Warbirds drew upon some concept art by John Eaves for the Scimitar. This early concept art was never actually put into production, but when scaled down it made for an awesome light warbird.
"Quote for Cryptic dev blog http://www.arcgames.com/en/games/star-trek-online/news/detail/9230883-star-trek-online%3A-making-of-the-pilot-ships"
Star Trek Online – Retiring Lohlunat Perals
Cryptic are retiring Lohlunat Perals. In a decision which has greatly angered alot of players (not me, I am honesty surprised at the rage) cryptic will be retiring the pearls in favour of a year by year system. While we are not sure what this system is let, I am sure there will dev blog soon.
But what about your pre-existing pearls? Well, until the end of the summer event this year, you can turn your pearls in for other rewards. Please see the below table.
ITEM
1 Specialization Point – 200 Pearls
1/2 Specialization Point – 125 Pearls
78,200 XP equivalent
1/10th Specialization Point – 30 Pearls
15,640 XP equivalent
500 Specialization XP – 1
Event Buyback Tech Upgrade – Universal (Large) – 50 Pearls
+25,600 Tech Points / No Research
No Dilithium Cost
Event Buyback Tech Upgrade – Universal (Small) – 30 Pearls
+12,800 Tech Points / No Research
No Dilithium Cost
Elite Queue R&D Material Reward Package – 15 Pearls
Available in all varieties. Player chooses contents.
Starship Emote Pack: "Smile" and "Sad" – 40 Pearls
Starship Emote Pack: "Thumbs Up" and "Thumbs Down" – 40 Pearls
Starship Emote Pack: "Live Long and Prosper" – 40 Pearls
Starship Emote Pack: "Rock, Paper, Scissors" – 40 Pearls
Please be aware, these rewards are LIVE NOW. So if you wish to use your pearls to get one of the above rewards, you can do so now through your reputation tab. What are starship emotes you ask? Please see the below section from Cryptics blog that explains them.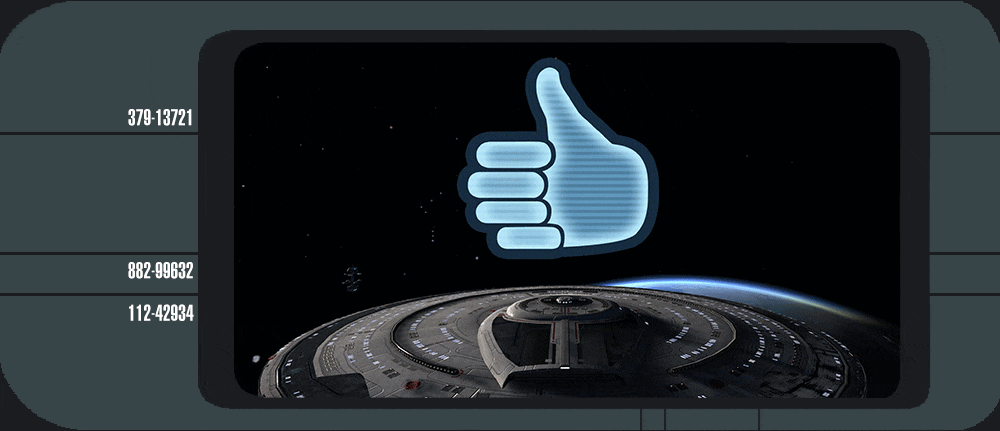 STARSHIP EMOTE PACKS
Each of these packages unlocks one or two new powers, which can be slotted into your Starship Power Trays. Activating any of these Powers will display a brief holographic symbol above your ship while in System or Sector Space. All share a brief cooldown period, so as to discourage noisy over-use of this new feature.
Our hope is that having a few quick communication options at your fingertips may help even total strangers communicate with one another with ease, while flying among the stars.
While these will remain exclusively available on the Summer Buyback Store for the time being, these Emote Packs will eventually also become available for Gold-Pressed Latinum.
Section Linked from "http://www.arcgames.com/en/games/star-trek-online/news/detail/9232203-star-trek-online%3A-retiring-lohlunat-pearls".
Equator News
There has been any major news regarding Equator Alliance. However please be advised to be respective and polite when running with Equator Alliance teamed missions or STF's. Also please remember that unless otherwise specified during Equator runs, it is "NEED/PASS" for drops that occur during missions.
Also, if you haven't got a invite to this chat channel, please contact me ingame at @foxman86.
Final Notes
Next Months "State of the Fleet" will be posted on June 20th 2015, coming to you live from the sunny beaches of Risa. I hope everyone has enjoyed this edition of "State of the Fleet" for the month of April. I hope to see you all ingame. Until then, safe travels and live long and prosper.