Ladies and Gentleman, the first half of the year has passed us by, and we now into the second half (goes fast doesnt it) so lets fire up this temporal ship, and state this "State of the Fleet".
Welcome to the July Edition of the 101st Fleets "State of the Fleet". Your one stop shop for happenings in the 101st Fleet, Equator Alliance, Official Cryptic news and more.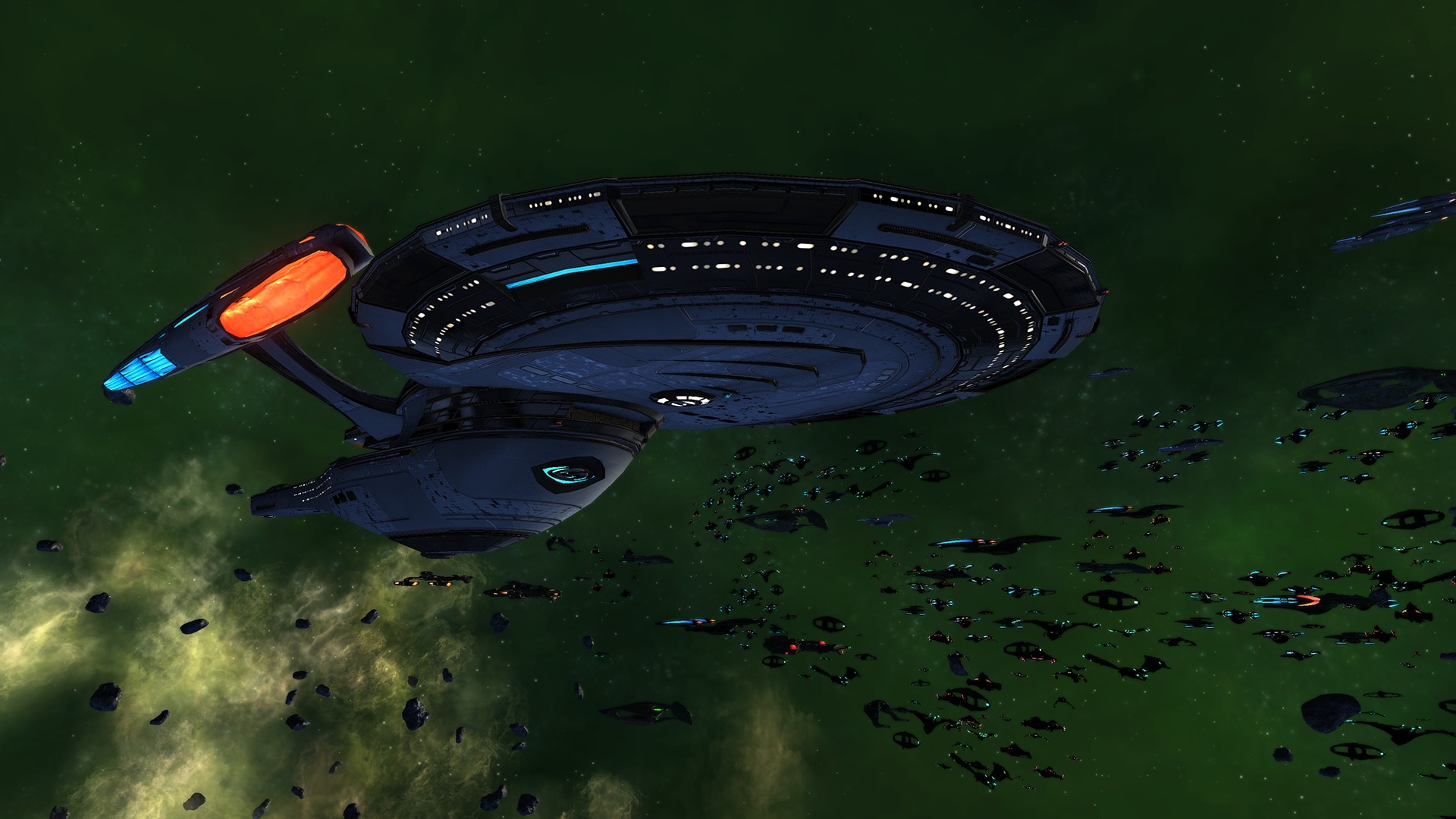 Facebook
There have been multiple happenings on the 101st Fleet Facebook page, with many posting screenshots, stories and general happenings. Including USS Queen Mary and the USS Sarajevo visiting Deep Space Nine.
And also a very nice shot of I'm sure something we would all want 🙂
Ship of the Month News
Also, the "Featured Ship of the month" is still being considered :). Don't worry, Admiral Ieon is still keen on doing these blog posts. Once we have more concrete information, we shall inform everyone.
Please remember that if you wish to join our Facebook page, please search for 101st Fleet. Once your application is received, one of our facebook page administrators will look into your request and approve it. Also, please remember that anyone of you can post on our facebook page. Please just remember to keep any posts within Star Trek, or Star Trek online content (including fleet dealings, such as showing us one of your new computer components your gonna attempt destroying a ingame ship with
Ieon Productions
The second part of the hit series, the 101st Fleet Iconian War series, has been released by Ieon Productions. Please check out the video below.

With Part Two's release, Part three has already begun storyboarding, according to Equator Alliance Enterainment Tonight (their 50% right, half the time 🙂 ). So stay tuned for the exciting conclusion.
101st Fleet
With the release of Season 10.5 today, the armada system went live. As Senior Command discussed, we are making an armada system with the 101st Fleet, and the 101st Fleet Delta Squad.
This means that we can now not only donate to the main fleet, but donate to our sister fleet as well. Ensuring one of the core principals of the fleet, helping each other out, becomes even stronger.
Also, with the research station fleet holding being live, we are now starting the process of building that fleet holding up. Details of the new fleet holding can be seen further below this "SOTF" post.
Cryptic Game News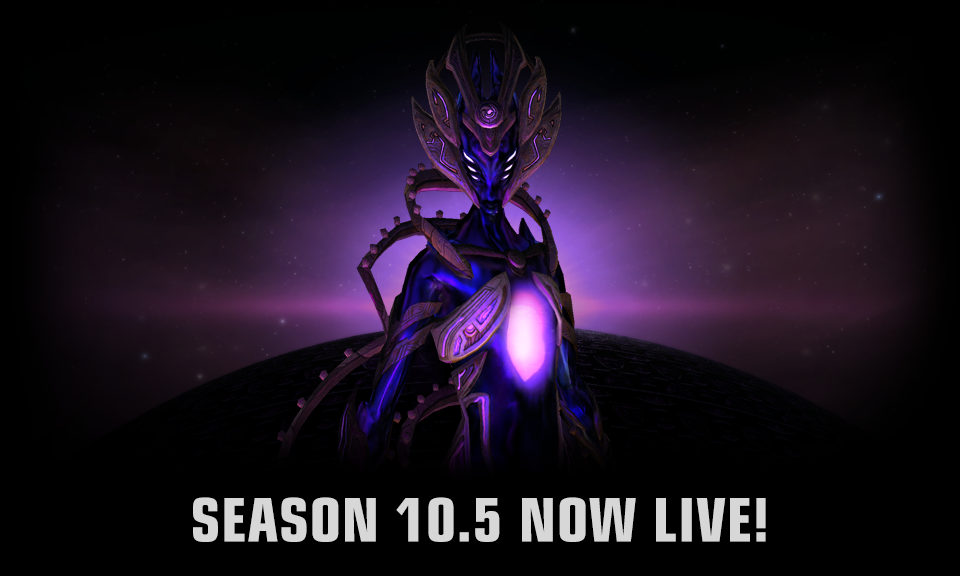 Season 10.5
Season 10.5 has been released as of today. This half season update brings a couple of new things to the table for Star Trek Online. It also furthers the story of the game, as well as introduces a new fleet holding to the game, the first new holding in over one year.
New Featured Episode – Broken Circle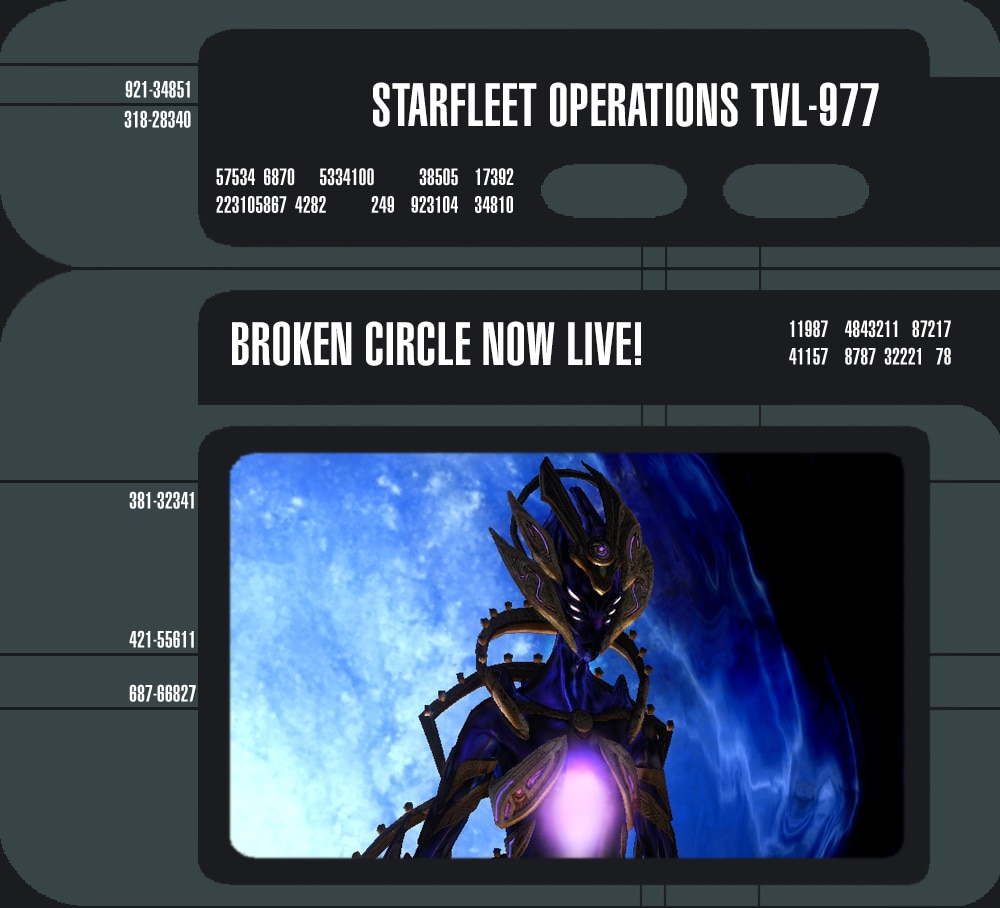 The newest Featured Episode – Broken Circle continues the Iconian war arc within the game. With the alliance losing the war, and time running out, the alliance decides to launch a despite attack, against the Herald Sphere. But, do you have enough time before the Iconians defeat any chance of victory.
I have played this featured episode, and it is a very good episode. Not of the same caliber of "Surface Tension" but an extremely good episode none the less. You also get some nice rewards for competing this mission. Details of the rewards, and other areas for this featured episode, can be found below.
Resolute Heavy Cruiser – T6 Excelsior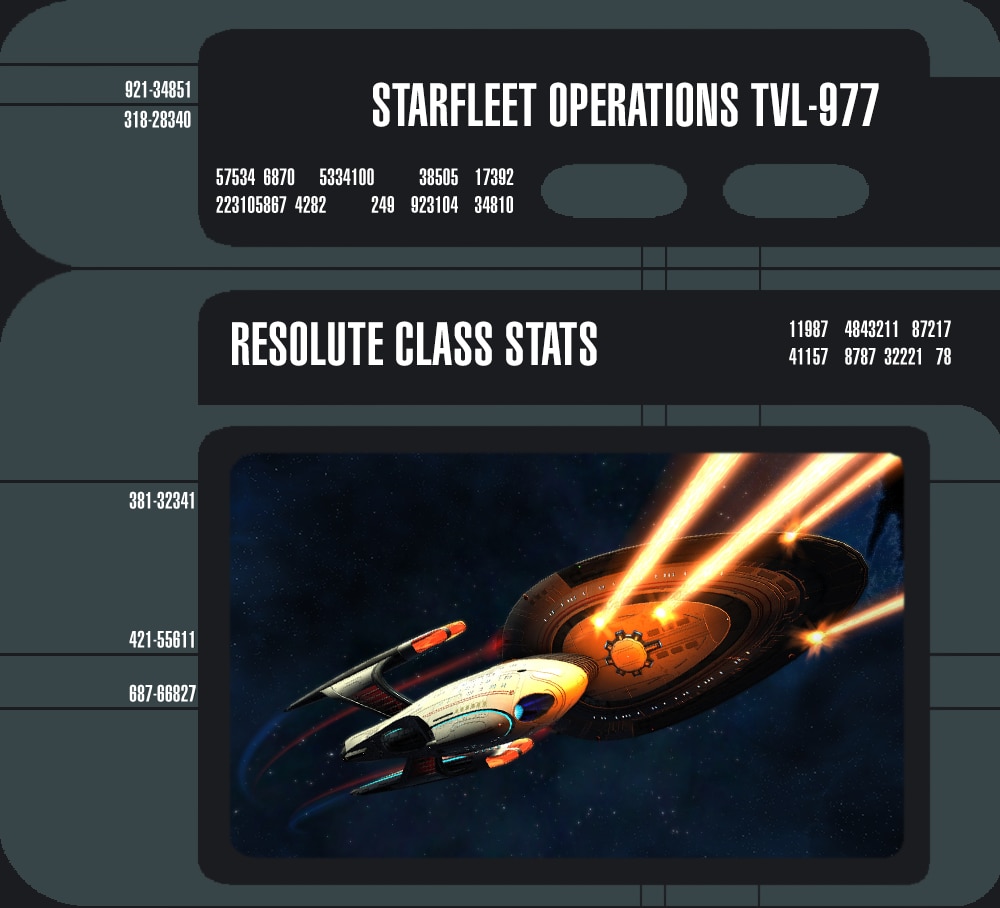 Cryptic have released the Resolute Heavy Cruiser, in both C-Store and Fleet versions. The Resolute heavy cruiser is a T6 excelsior class ship. The stats are very interesting for this ship, with it being a bit engineering heavy. Also, the Lt Commmander Engineering station is a hybrid with the command specialisation.
The Fleet version gains an extra tactical console, giving you 4 tactical consoles at fleet version, which requires a T3 shipyard. If you are interested in seeing the full details, please see the below link.
Year of Hell Lockbox – Lockbox ships
With the release of Season 10.5, includes the release of the new lock box – Year of Hell. Included are the usual top prizes, which include several ships based on the Voyager Episode "Year of Hell" Full Details of the ships are below in the link.
Also included are several smaller prices, again, please see this link for all the little goodies you could potentially get :).
Fleet Armadas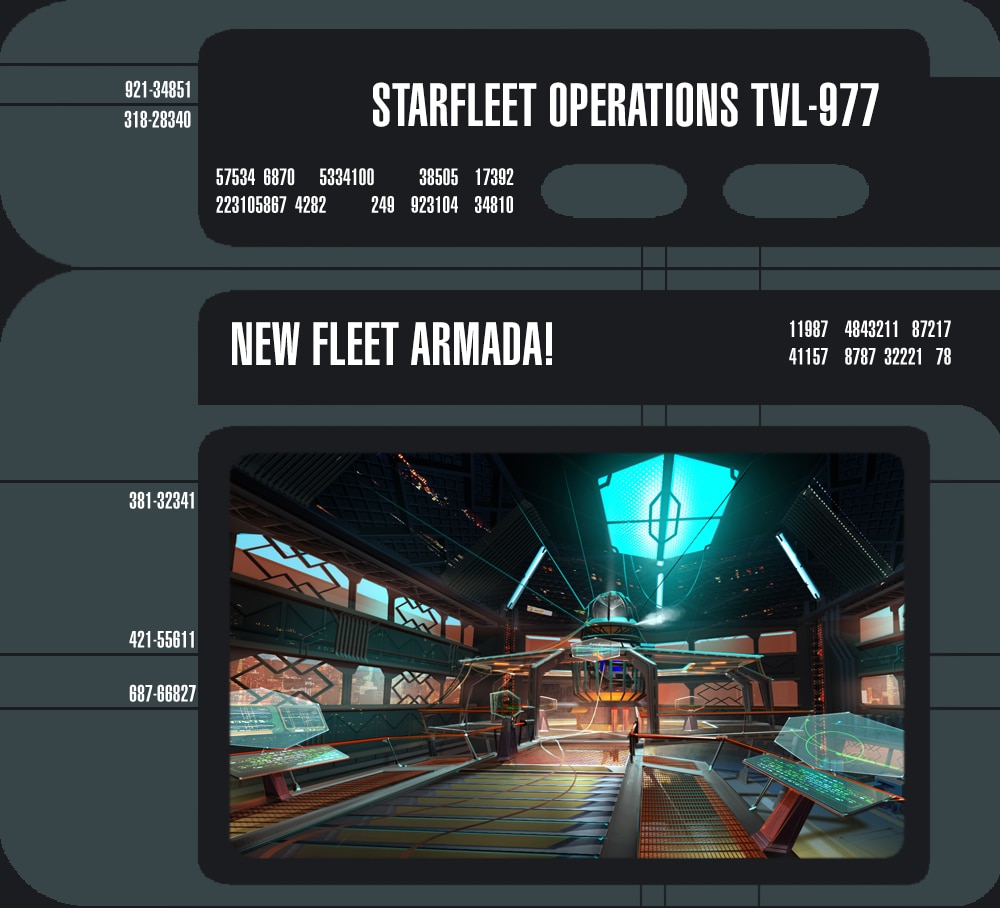 Fleet Armada's have also come with Season 10.5, this is a new system implemented by Cryptic. Basically fleet armada;s allow you to team up with other fleets, to assist one another in building their fleet holdings. Once joined with an armada, you can now donate to other fleets holdings without having to leave you own.
I could go into further detail, but that would require an entire new post on its own :). Please check this link to see some details regarding the Armada system.
Advanced Queue Changes
As discussed last month, the changes to the advance queues has offically gone live with Season 10.5, please reference last month's "State of the Fleet" for details.
June 2015 "State of the Fleet"
Fleet Research Lab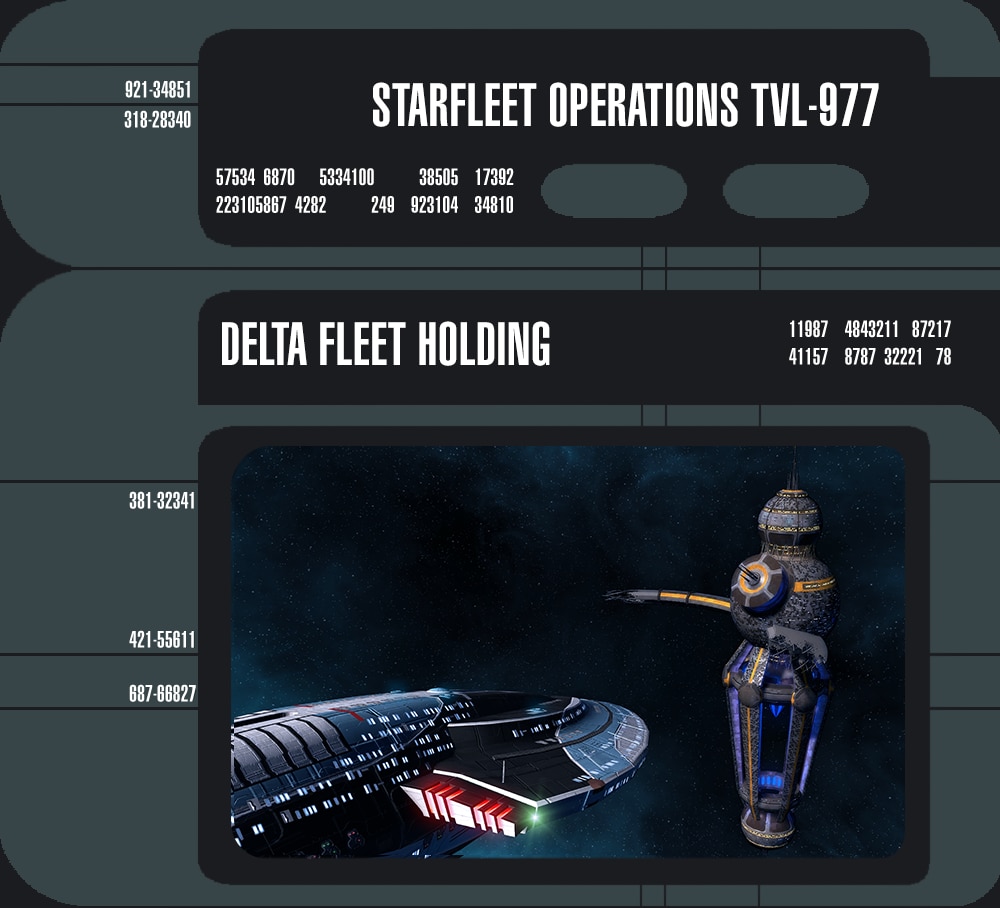 As discussed before, a new fleet holding "Research Labs" has been released to fleets to complete. This new fleet holding includes, as rewards when you get to tier 3 – Fleet secondly deflectors, and Space Trait additions to name a small few. Please reference the below link for some slightly more additional information.
Equator Alliance news
There has been any major news regarding Equator Alliance. However please be advised to be respective and polite when running with Equator Alliance teamed missions or STF's. Also please remember that unless otherwise specified during Equator runs, it is "NEED/PASS" for drops that occur during missions.
Also, there is a Risa postcard competition running from the Equator Alliance. Please see this message from "Bunny" the Service Service Squadron ambassdor, regarding the competition. This competition is only running for a couple more days, so if you want to enter, you better complete your postcard now 🙂
Equator and Armada.
There has been several discussions between the Equator Alliance fleet ambassdors, and there associated fleet admirals. At this time, and 101st Fleet Senior Command is of s similar position. There are too many unknowns with this system. Specially how it is setup, what we can or cant do with the Armada, potential unknown issues that can arise from using the system.
As a result, Equator permanent members, Special Service Squadron, and Ausmonauts, have adopted a "wait and see" approach. To give us time to determine all the niggles, and to ensure when we make a final decision, it is a good one, that is discussed with all alliance members. I agree with this decision, as Equator has always been based on everyone being on a equal footing, as this armada system has the potential to disrupt that.
Rest assured, once all us ambassdor;s have had our discussions between ourselves, and our senior commands, we will make a final decision. Once I know what this decision is, i shall inform senior command, and we will make our decision as well. So please, be patient :).
Final Notes
Next Months "State of the Fleet" will be posted on August 15th 2015. I hope everyone has enjoyed this edition of "State of the Fleet" for the month of July. I hope to see you all ingame. Until then, safe travels and live long and prosper.
Fleet Admiral Aaron S. Lawford