Good morning Starfleet and Honour Klingon Warrior Captains. Welcome to the August Edition of the 101st Fleets award winning "State of the Fleet". This is your one stop shop for happenings in the 101st Fleet, 101st Delta Fleet, the Equator Alliance, as well as news from Cryptic regarding Star Trek Online. So, please free feel to get a refreshment from our snack bar (please note, Chips have increase in price to $10 temporary due to someone letting a tribble loose in our potato area), take a comfortable seat, as we start this months edition.
Facebook
As usual, our facebook page has been pretty activate. With multiple members posting screenshots, or having discussions regarding the game we love – Star Trek Online.
One of the pictures added to our facebook, was by Admiral Fourteen, and his Tier 6 Excelsior Class ship – USS Sarajevo NCC-93010-A.
I havent personally flown with Admiral Fourteens new ship yet, however i look forward to the opportunity to see what she is made of.
Also another ship picture added to our facebook page was by Captain Lisa. Pictured below is her Andromeda Class ship – USS Lancaster NX-140107. Again i haven't seen this ship in action, but I do look forward to the day.
Another series of pictures added was of several 101st Fleet and 101st Delta Fleet captains getting together at the Starbase 101. It was nice to see the photo on facebook (though i wasnt there to be part of the photo op) One of the pictures was used as the title picture for this months article. Please see another picture below of the captains in our starbase.
Present are Admirals Will and Ieon, and Captains Yalia, Juno, Lisa, Ecthelion, Rubshee and Koots Creats. It was really good to see you all together (along with someones Beagle 🙂 ).
Admiral Will also posted a video he took using Windows 10 new game video capture feature. It looks very interesting, please check it out below.
Admiral Wills – Windows 10 video
Please remember Captains, if you wish to join us on facebook, please send a request to the 101st Fleet facebook group. We usually have something going on.
101st Fleet
So far in the past month, the 101st Fleet has just reached sly of Tier 2 on the new Research Lab fleet holding that was released in Season 10.5. I would like to thank everyone who has donated so far.
Also, please note that senior command also usually slots projects in our other fully completed fleet holdings as well, in an effort to ensure we give you the maximum chance to gain fleet credit for those fleet gear purchases you wish to make.
Cryptic Game News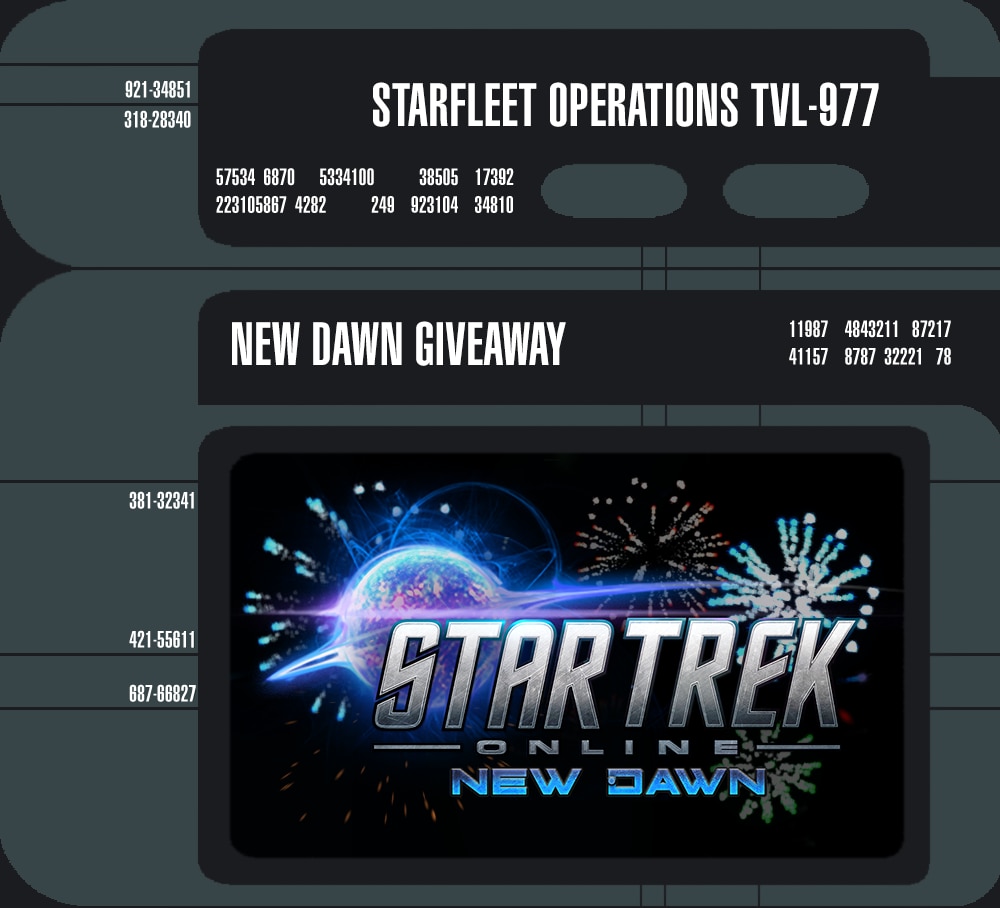 One of the major pieces of news to come out from the Star Trek convention was Cryptics announcement of Season 11: New Dawn, This season is slated for release in Late October 2015. This season will deal with the aftermath of the Iconian War, as the galaxy's major powers seek to rebuild and get back to exploring strange new worlds and cultures.
So far, very little as come out about the new season. However, be aware that as well get more information in the next several weeks, I am sure there will be additional surprises. So stay tuned folks.
Please look at this announcement trailer below.

Delta Alliance DOFF Pack Promotion – Krenim Science Dreadnought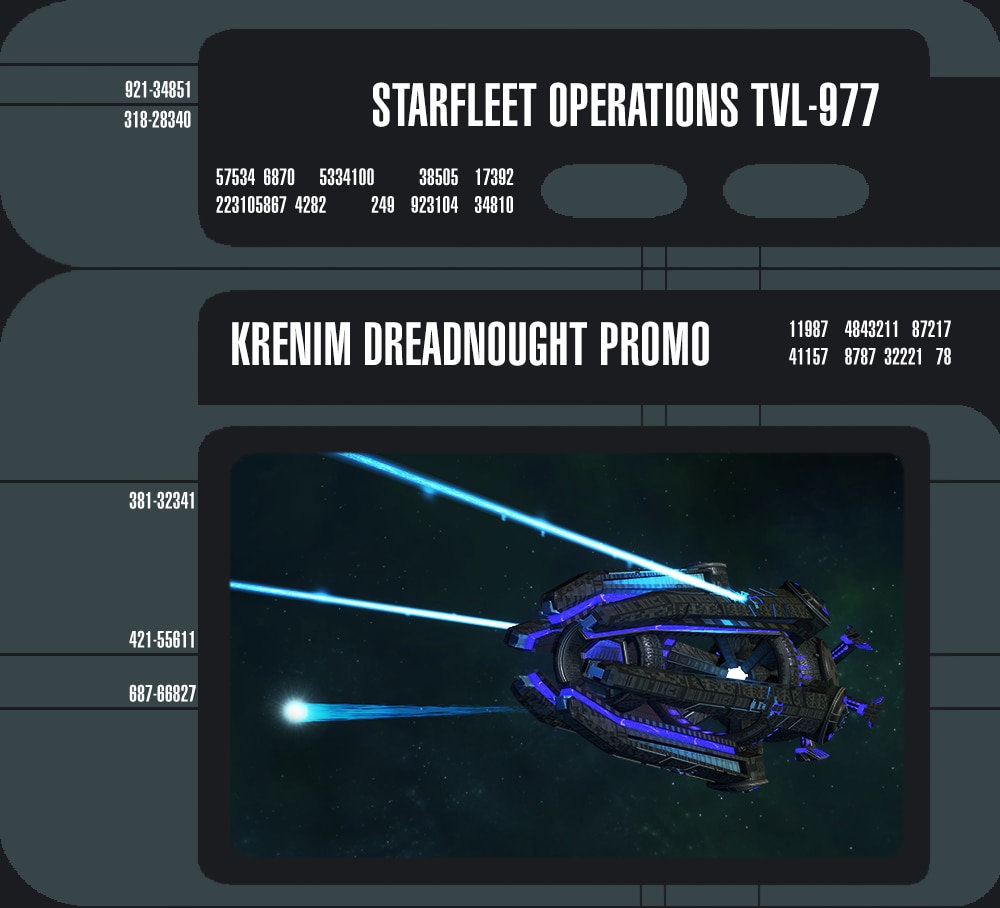 For the next two weeks, the Delta Alliance DOFF Pack is running a promotion where you have a chance to win a Krenim Science Dreadnought. This promotion ends on August 27th 2015, at which time any still standing Delta Alliance DOFF packs will be reverted back to normal.
Please see the stats for the Krenim Science Dreadnought below.
Krenim Science Destroyer Stats
New Featured Episode – Butterfly Effect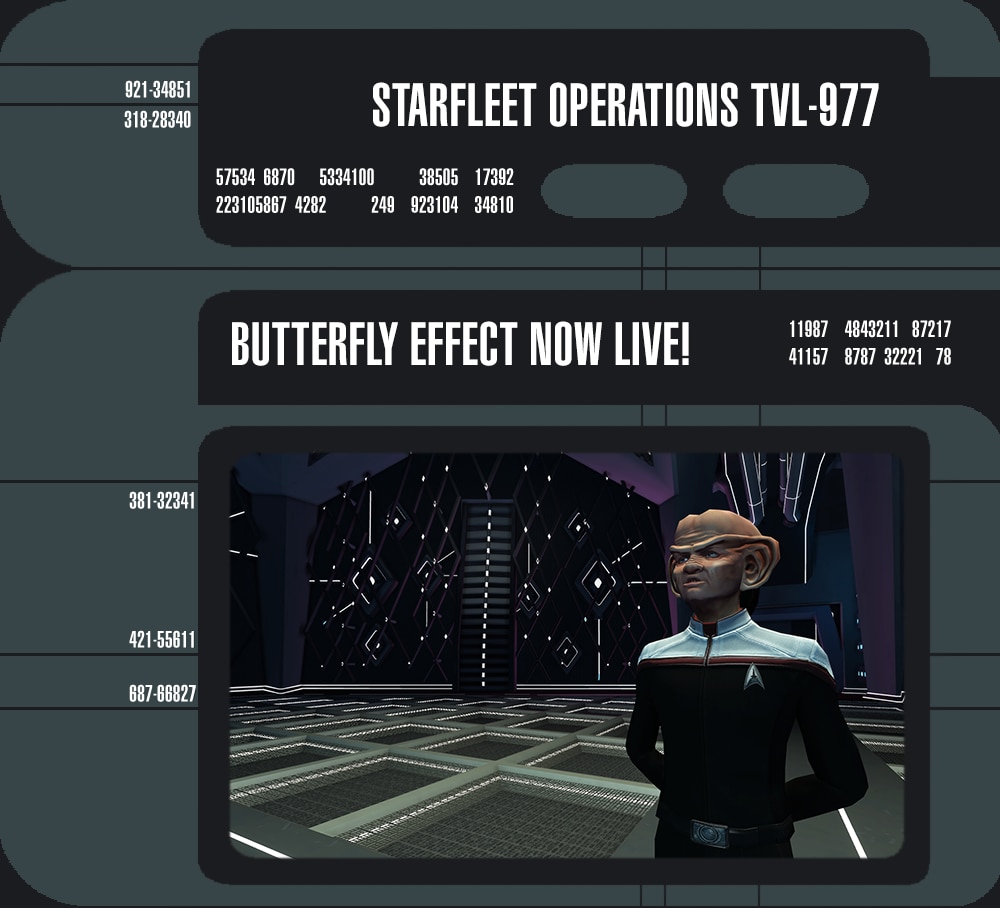 A new featured episode was released this week – Butterfly Effect. This episode handles the alliance completing the Timeship, and running simulations on the best possible method to use the new weapon, and the after effects of using said weapon.
I have to say, playing this episode was quite enjoyable for me. It is pretty light on combat, but considering what the last few missions have been about, it was a nice change of flow. Captain Nog makes an appearence as well as a certain Romulan Sub-Commander.
You can also get some nice rewards from this mission as well, Please check the below link for more detailed information on the weekly rewards.
Featured Episode – Butterfly Effect
Crystalline Entity Event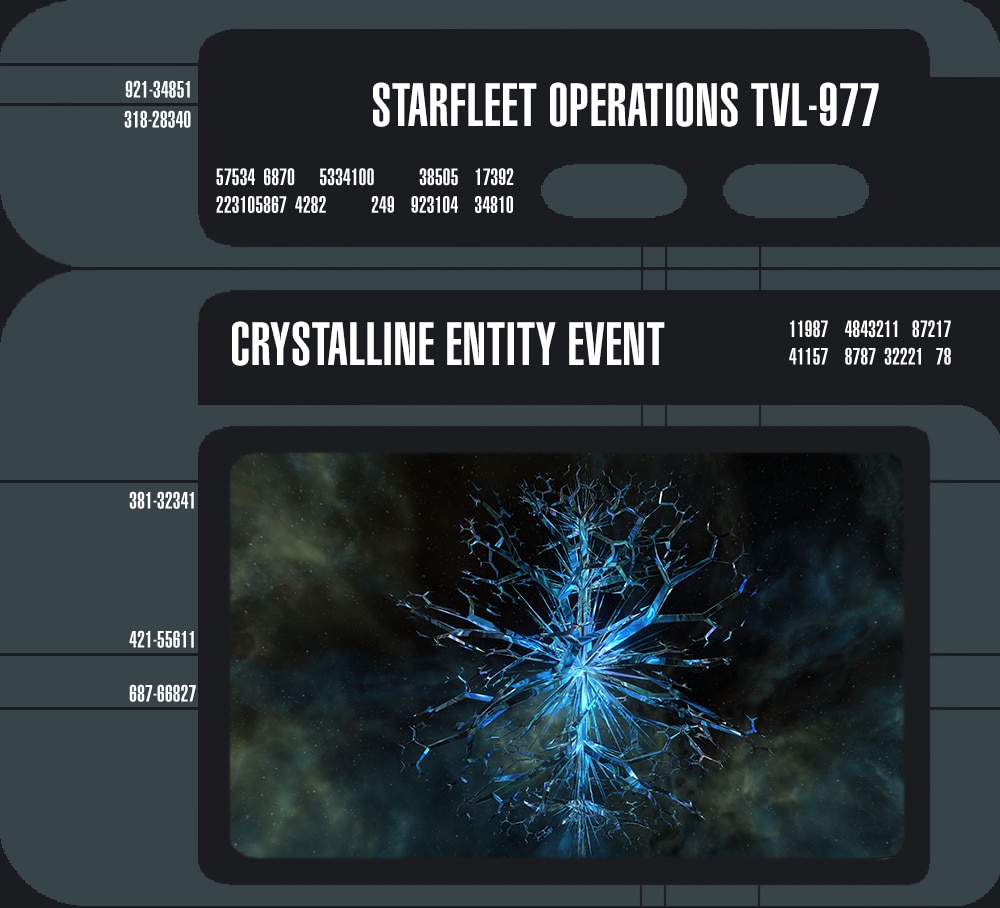 Also making a return is the Crystalline Entity event. As usual, from now until September 3rd 2015, you can complete a modified version of the Crystalline Entity event queue. Every 20 hours you complete the mission, will gain you a Crystal Shard. Once you have 14 of these shards collected, you can turn them in for a new ground Kit Module – Universal Spike.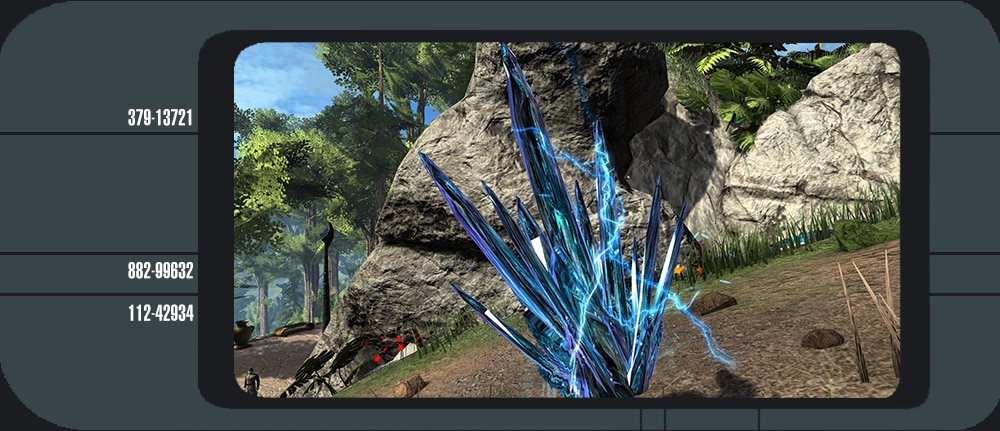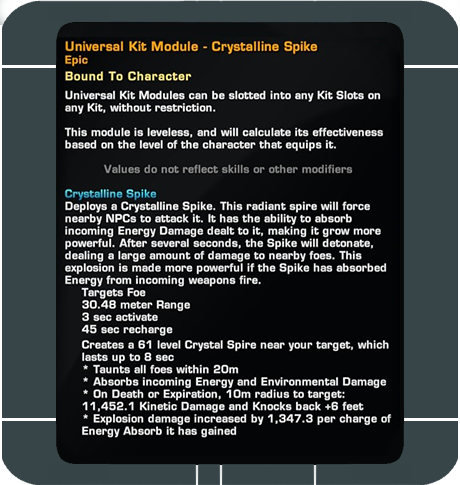 Also, along with the Kit module, you will also receive 50,000 dilithium ore, 500 fleet marks, and 250 marks of your choice.
Equator Alliance/Armada News
The Armada System as been a big boon for the Equator Alliance. With a central physical ingame armada system which makes it alot easier for us to donate to other fleets in the alliance, has started a massive influx of new activity in the channel, as well as the alliance itself.
The Alliance has managed to completely fill all 13 armada fleet slots federation side, giving a massive bonus for all fleets within the alliance. It is indeed a great honour to see such hard work be paid off.
If you see a Special Service Squadron, or Ausmonaut player around in space (especially Bunny or Koppenflak) send them a thank you for all of their hard work. As if it wasnt for this efforts, none of this would be possible.
Final Notes
Next Months "State of the Fleet" will be posted on September 19th 2015. I am sure by that time we will have alot more information of what is coming in Season 11, so stay tuned. I hope to see you all ingame, and wish you a happy coming month. Until then, Live long and prosper.