Welcome all 101st Fleet, Delta Fleet, and 101st Imperial Fleet Captains. Welcome to the September Edition of the 101st fleets "State of the Fleet". This edition is a big edition personally for me, this edition marks the 2ND ANNIVERSEY of the "State of the Fleet" monthly blog posts on our website. 2 Years ago, i started doing these, and sometimes I look back and wonder where those 2 years have gone.
So sit back, enjoy. Please dont mind the construction going on, we putting in a new soda fountain in the senior officers lounge, lets get this months edition started.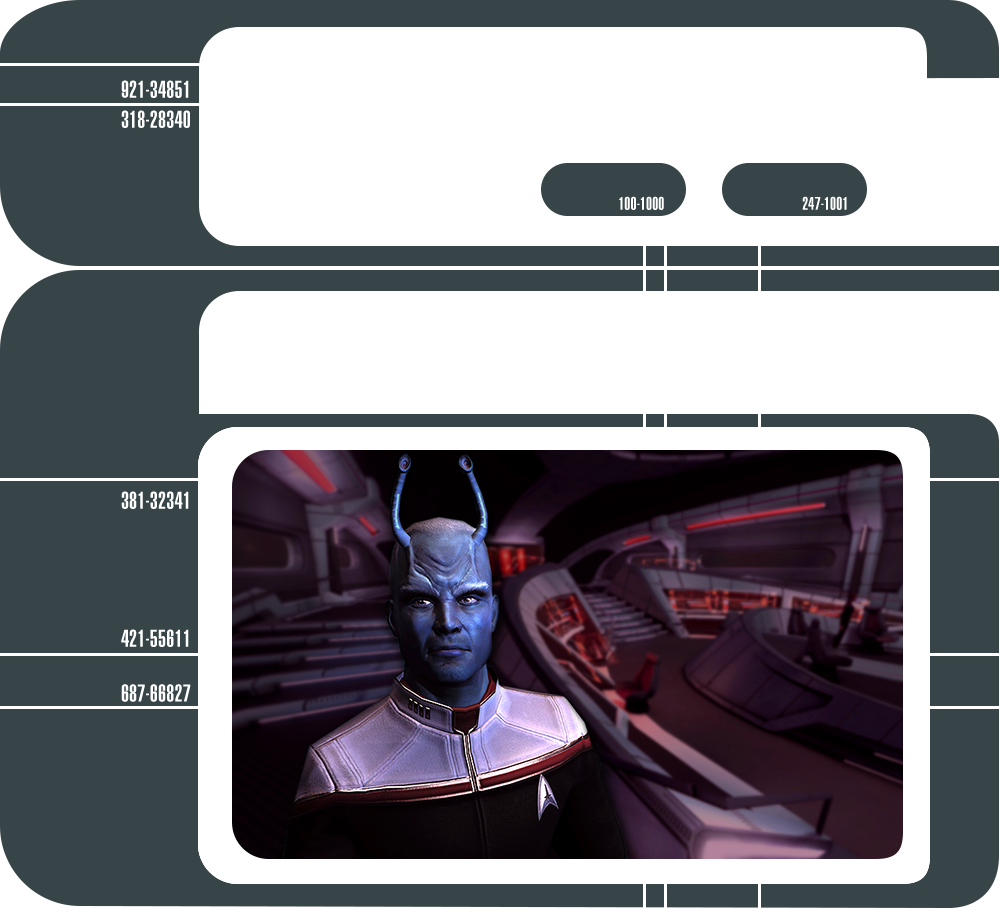 Facebook
As usual, there have been several new posts and screenshots put onto the 101st Fleets facebook page. Two screenshots are from Captain Lujayne it seems, showing a small task force in ESD orbit.
Ships and Captains in the screenshot above include Captain Lujayne's U.S.S. Righetti holding station outside of ESD with the the Captain Lovistar's U.S.S. Imperator, Captain Matthew's U.S.S. Pillar of Autumn. The Odyssey Class starships is a unknown, so if you know who it is, please shout out.
Another screenshot, again by Captain Lujayne, shows us what the good captain gets up to in her downtime.
Another post, by Captain Carter, shows us several star trek actors in a selfie together. I believe the photos text says it all.
Again, if you are interested in joining the 101st Fleets Facebook page, please search for 101st Fleet on facebook, and send a invitation to join.
101st Fleet
As of this morning, the 101st Fleet placed the tier 3 upgrade of the Research Fleet Labs Development Lab onto cooldown. In 10 days, our fleet members will be able to gain extra slots in their active space reputation, starships traits, and other goodies as well.
I would like to take this opportunity to thank everyone for their hard work in getting us this far, this quickly. A shout out also goes to our Equator Alliance armada friends, who I am sure also had a hand in getting us to this point.
Cryptic Game News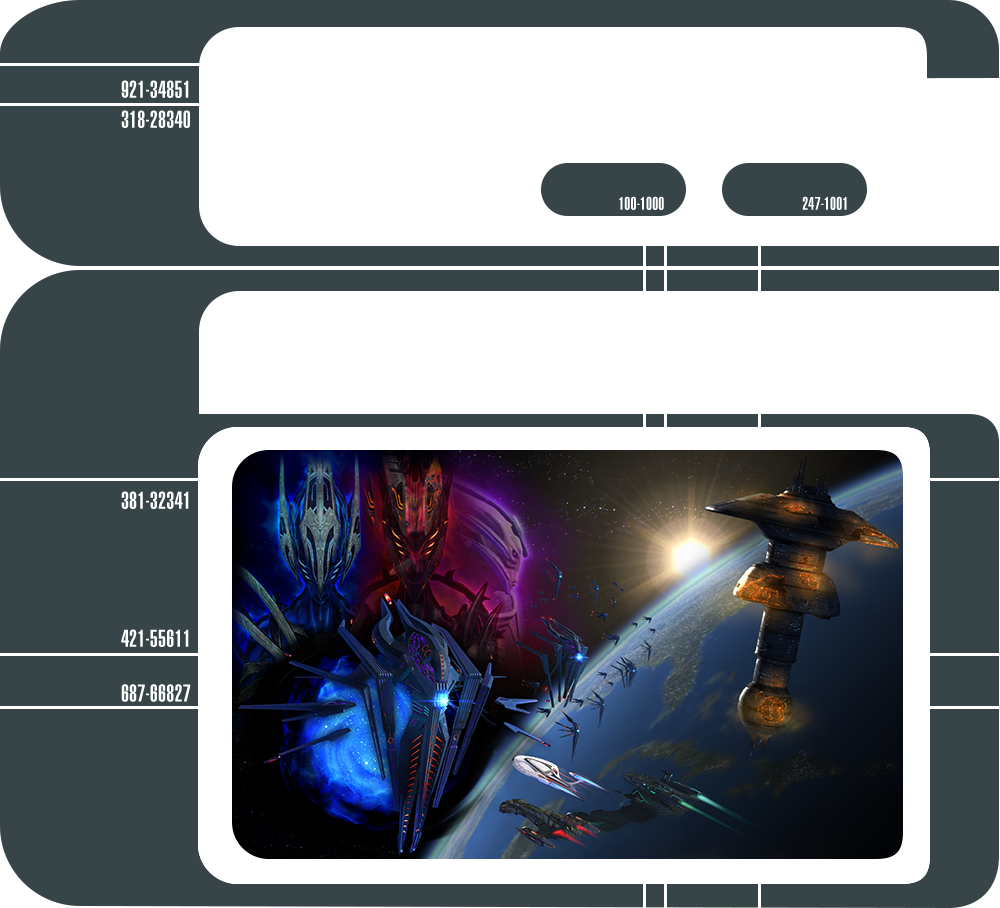 As we approach Season 11, due to launch in Late October 2015, crypitc have been hard at work with the Iconian storyline. We still know little more about season 11 since I posted in the last month. A single new queue has been added to tribble, but apart from that, things have been pretty quiet on the Season 11 front.
Star Trek Online – R&D Promotion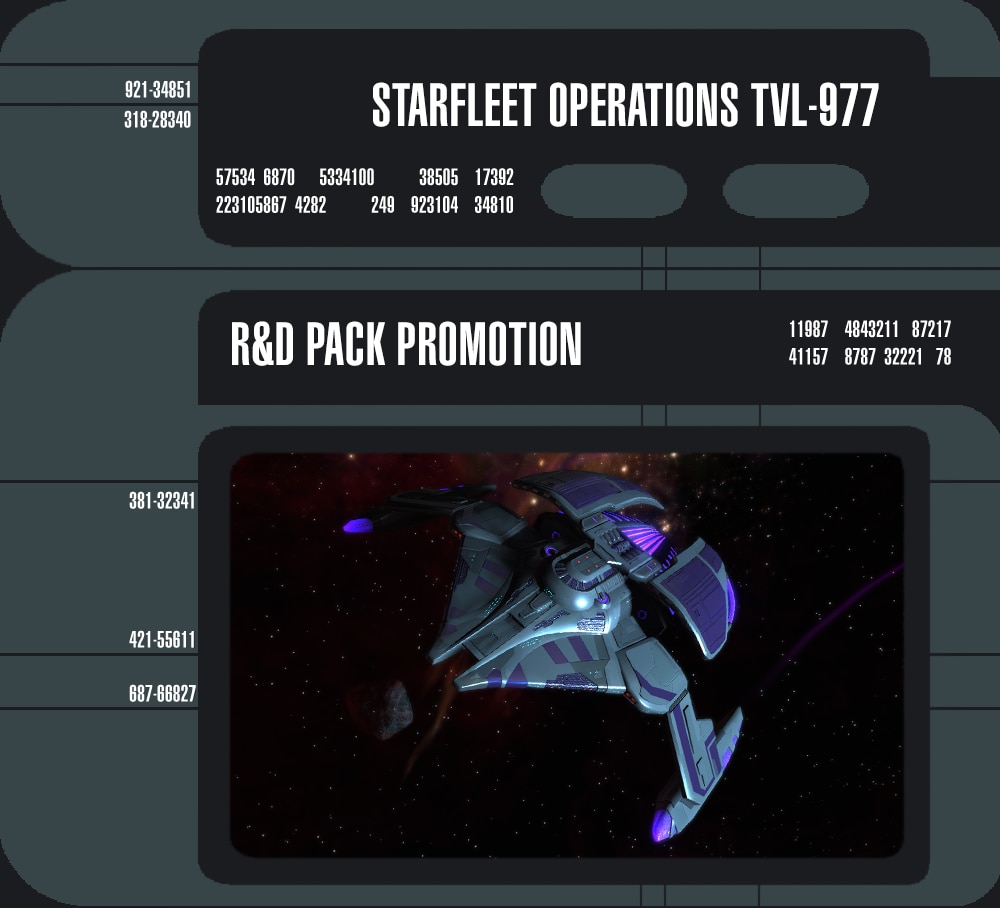 From now until September 24th, Cryptic have released a new promotion for the R&D Boxes, you can get from the C-Store. This promotion includes additional R&D Materials you can get from the box. But also includes the chance to win a Jem Hadar Strike Ship, or a Jem Hadar Recon ship.
This packs are 300 ZEN for one box, or 1000 zen for a 4 pack of boxes. If you like to know additional information, please see the link below.
Star Trek Online – R&D Promotion
August Screenshot Competition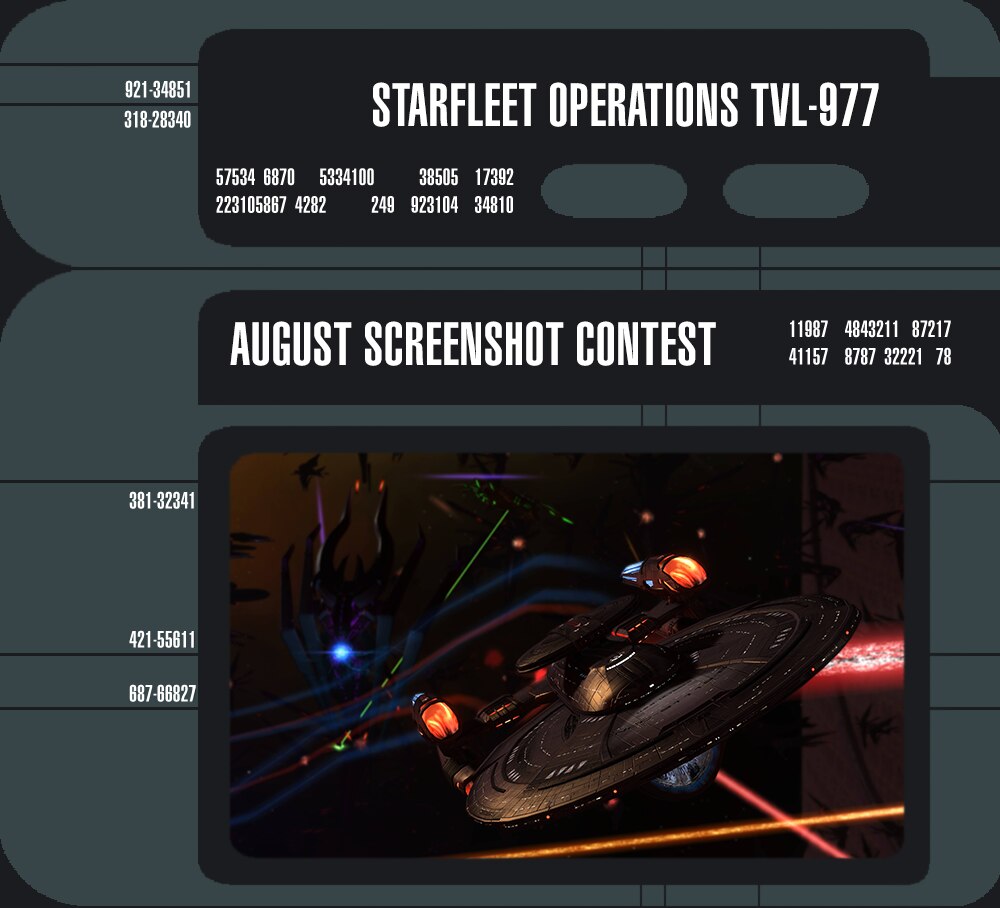 Cryptic have announced the winners of the August screenshot competition. There are some marvelous entries in there, however, one captain (from another fleet) pulled off a beautiful screenshot that i definitely think he deserved to win.
If you wish to see the other winners, please see the below link.
New Featured Episode – MIDNIGHT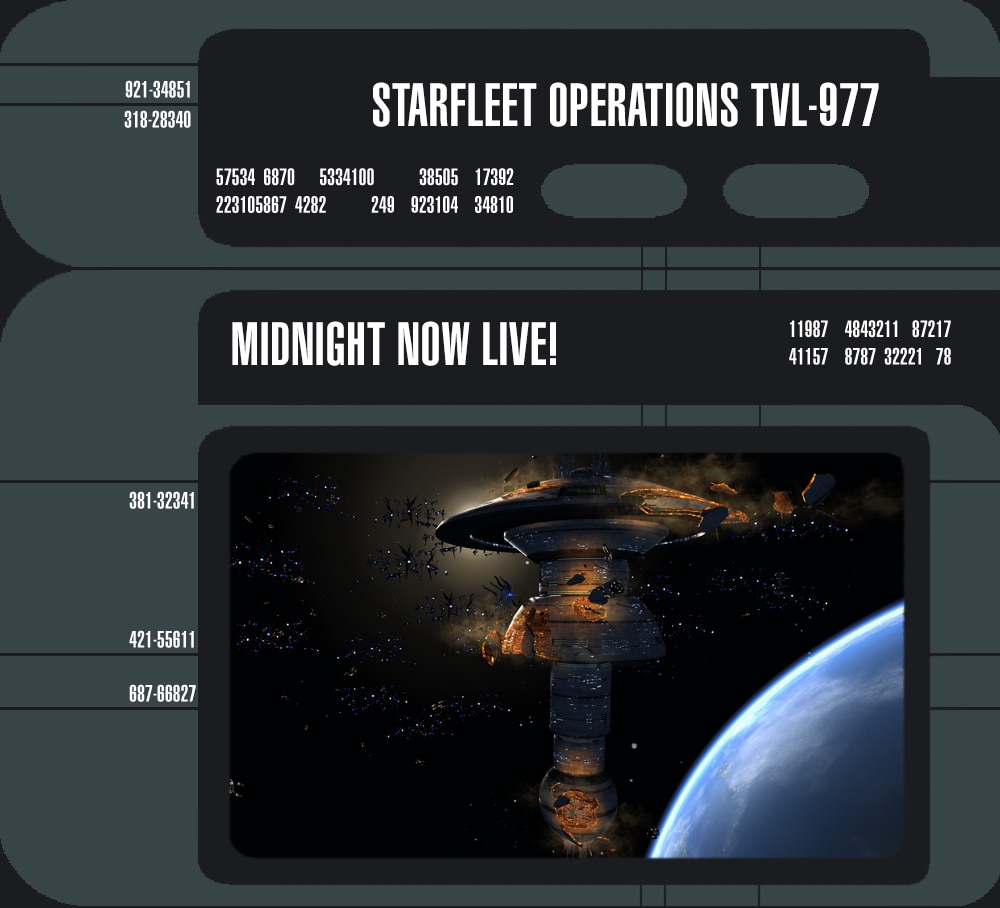 The last Featured Episode of the Iconian War, and the end of the major storyline that we all started with in Star Trek online, was release this week. Featured Episode – Midnight.
I have played through this episode, and I have to say this is one of the best episodes I have ever seen in this game. This episode I am sure is as good, if not better, than "Surface Tension".
This episode contained in the best things one would expect to see in a Star trek episode. Drama, suspense, and a ending that was very "trek". I wont spoil anything, but if you haven't played this featured episode yet, make it a top priority.
Additional information on the rewards you will get on finishing this episode, can be seen in the below link.
Featured Episode Midnight Rewards
Tribble De-Classified Files – CounterPoint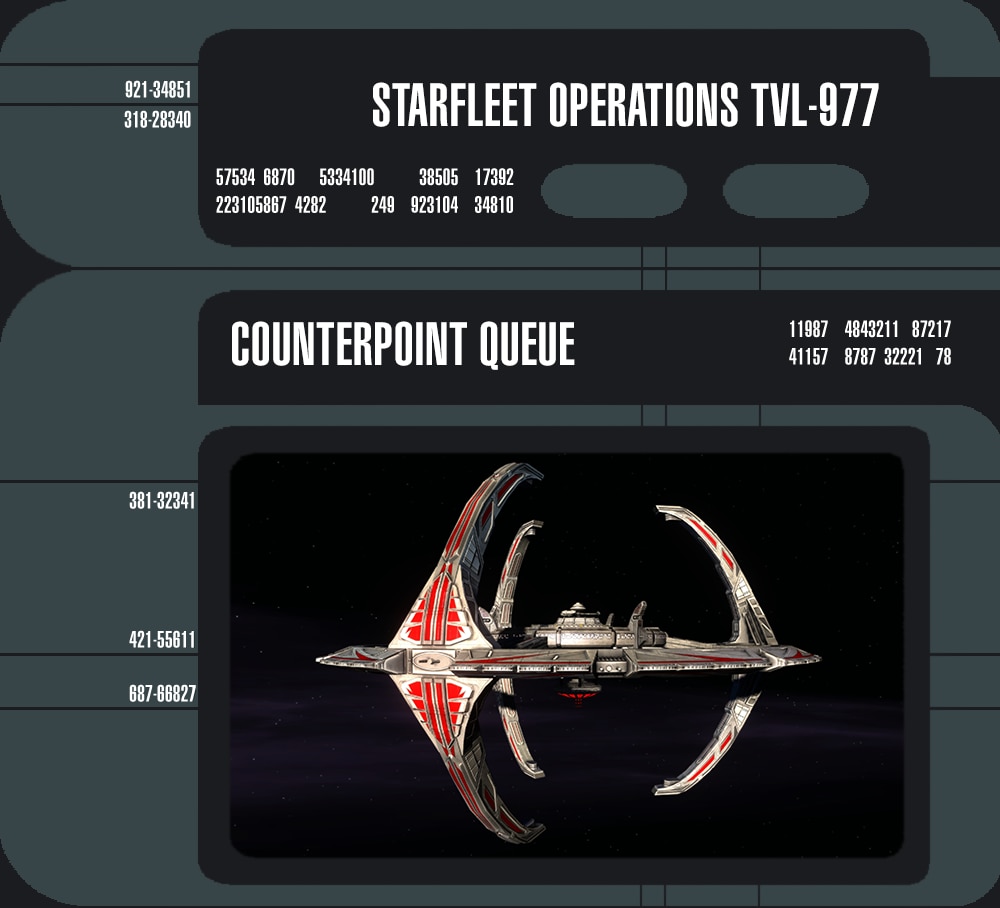 Counterpoint has hit the tribble servers. This new 5 man fleet queue instance, places you in the Bajor system. Defending Deep Space Nine from a terran attack. It is a level 60 mission, with normal, advanced and elite queues.
I have played this mission myself on tribble, and it looks to be an interesting fun mission. Definitely a challenge in some areas. While they haven't place any Voice overs yet, I cannot wait to see how it sounds once it is completed.
Some Role Playing information for this queue, based on one of the terran captains, can be seen in the below link.
Equator Alliance/Armada News
The Equator Alliance continues to grow strong. The addition of the armada system has helped greatly and we are seeing increased activity across the board, and between fleets helping one another.
At this time I would like to please remind everyone to be on their best behaviour in the channel. We are have one or two small incidents where some players in the channel who have been rude or not nice people, causing others to leave the channel.
If you are getting concerned, or someone was overly rude to you in the Equator channel, please bring it to the attention of myself. I am liaising pretty closely with Bunny and Koppenflak, to ensure Equator chat remains a friendly, happy go to place.
Final Notes
Next Months "State of the Fleet" is tentatively scheduled to be posted on the 18th October 2015. I say tentatively, as my usual practice on Season launch months is to wait (if possible) to get the exact date the new season will launch. This allows me to adjust the "State of the Fleets" post date if necessary.
I hope you have enjoyed this months state of the fleet. I hope to see you ingame, and wish you a happy coming month.
"Walks off – Hey workmen, you finished with that soda fountain yet, Im dying for a creaming soda"