Morning Everyone.
Welcome to the January 2016 Edition of the 101st Fleets "State of the Fleet". Your one stop shop for everything happening in the 101st, 102nd Fleets, Cryptic Studios and the Equator Alliance. Now with the festive season over, and the egg nog hangovers hopefully finished :), lets engage into a new year.
Facebook
With the new year, Facebook posts for the 101st fleet have slowed down slightly. With the festive season and Cryptic studios having a break between content to allow their workers some much needed rest and family time. However, there have still been several good Facebook posts and pictures/videos added to our collection.
Christopher Payne added a very funny comic picture, and we all have to admit we have sometimes thought of our starships this way :).
Our next picture comes from Admiral Ieon, showing a shot of the 101st Fleet and 102nd Fleet flagships together – USS Beowulf, and the USS Queen Mary.
We also have a facebook video from Admiral Ieon, showing a start up video for his ship, the USS Queen Mary. please check it out below.
USS Queen Mary – Start up video
Please, continue to send in your screenshots, videos, and stories about Star Trek and Star Trek online. This Facebook page is for our community, and to share your stories. I always enjoy seeing what happens on this page.
Ieon Productions
As most of you might remember, Admiral Ieon asked for shows and details of 101st fleet and 102nd fleet captains and there starships. This was for the "Fleet Ships of the Line" video, the 2015 edition. Please check out the video below.
I would like to thank Admiral Ieon for all his personal time he put into this video. It is very highly appreciated by everyone here in Senior Command, as well as our fleet members I am sure.
Cryptic Game News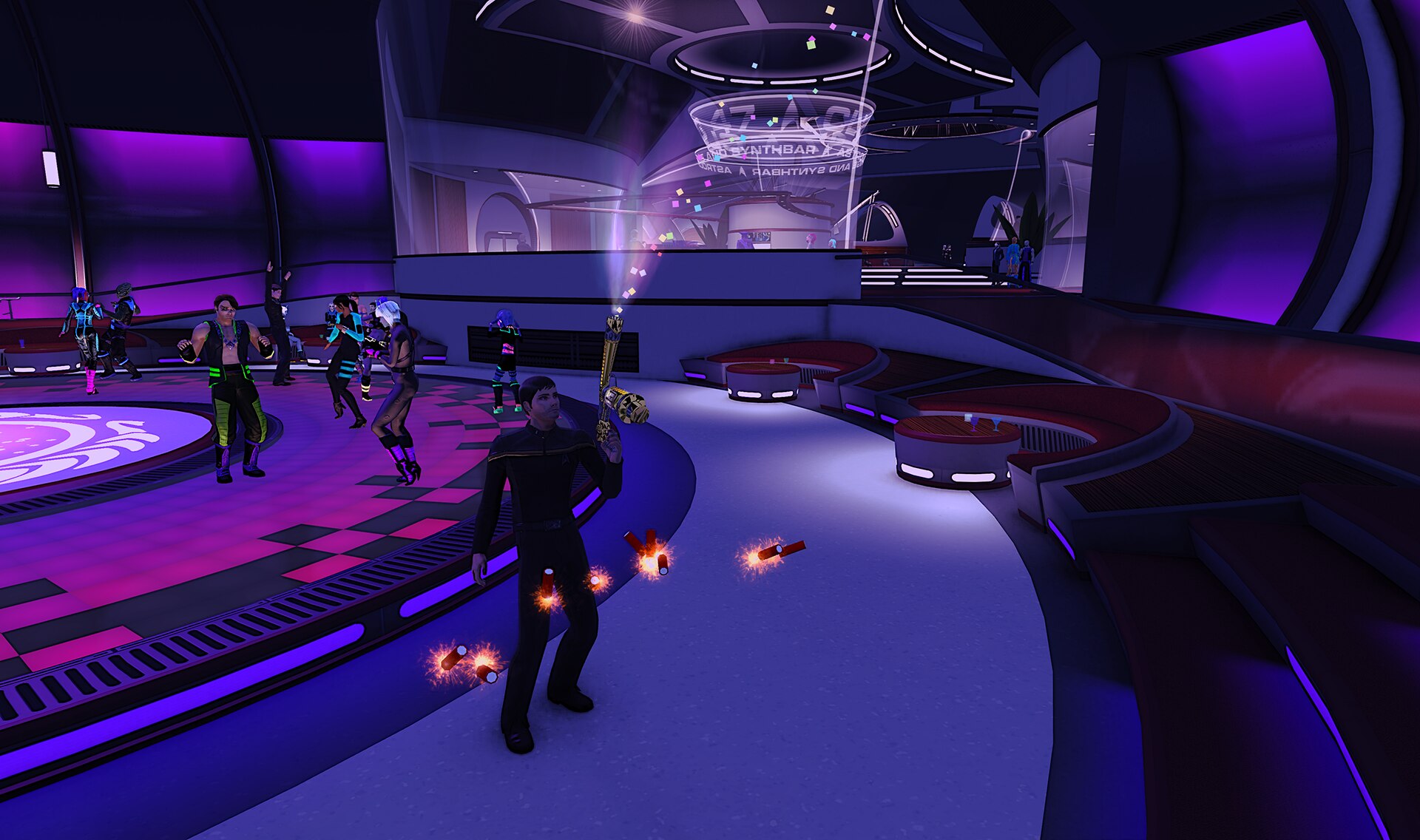 As we approach the 6th Anniversary of Star Trek Online, it looks like Cryptic already have a very good start of the year planned for us.
6th Anniversary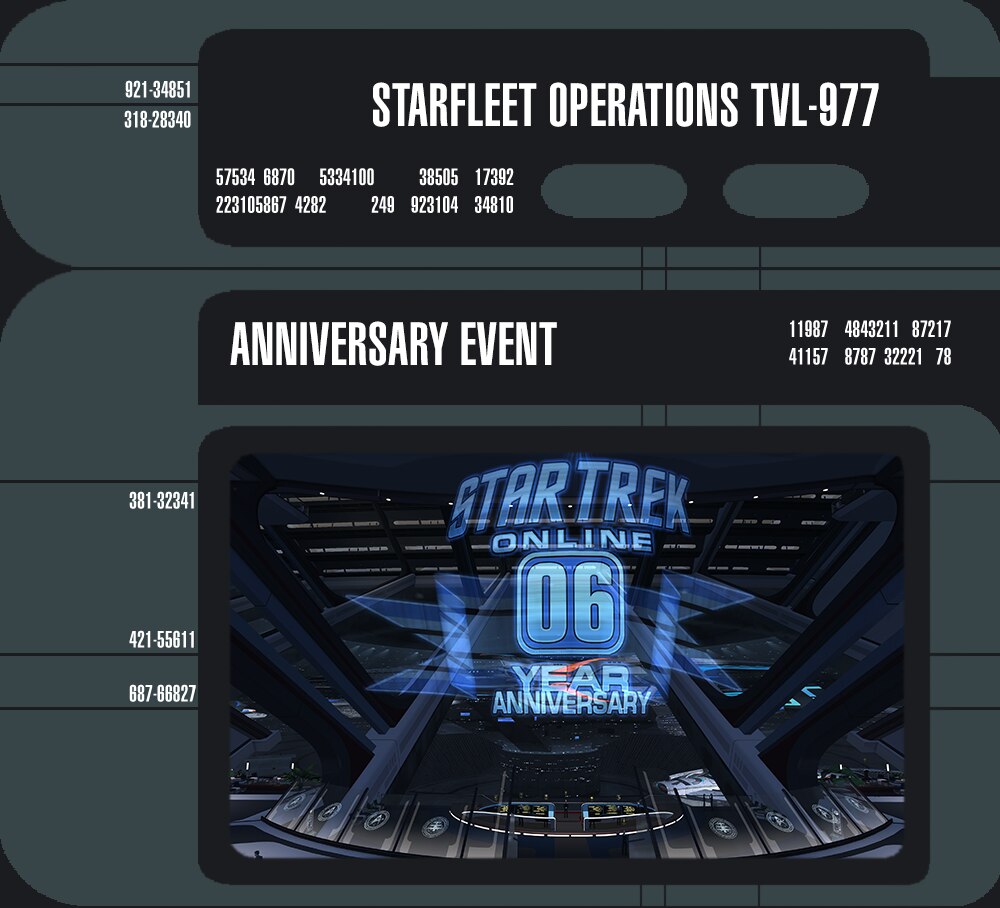 Cryptic have again planned another pack month for the games 6th Anniversary. Along with a new featured episode called "Time and Tide (which will be discussed next) we also have a confirmation that the "free" ship for this anniversary is a Krenim Science Vessel (no, I doubt its the Dreadnought, this is new i suspect). Q's party game and party popper will return as well.
Apart from that, we dont have much infomation. But we can rest assured we will be getting a load of information in the coming month as we near the start of the 6th Anniversary, which is January 28th 2016.
Time and Tide Featured Episode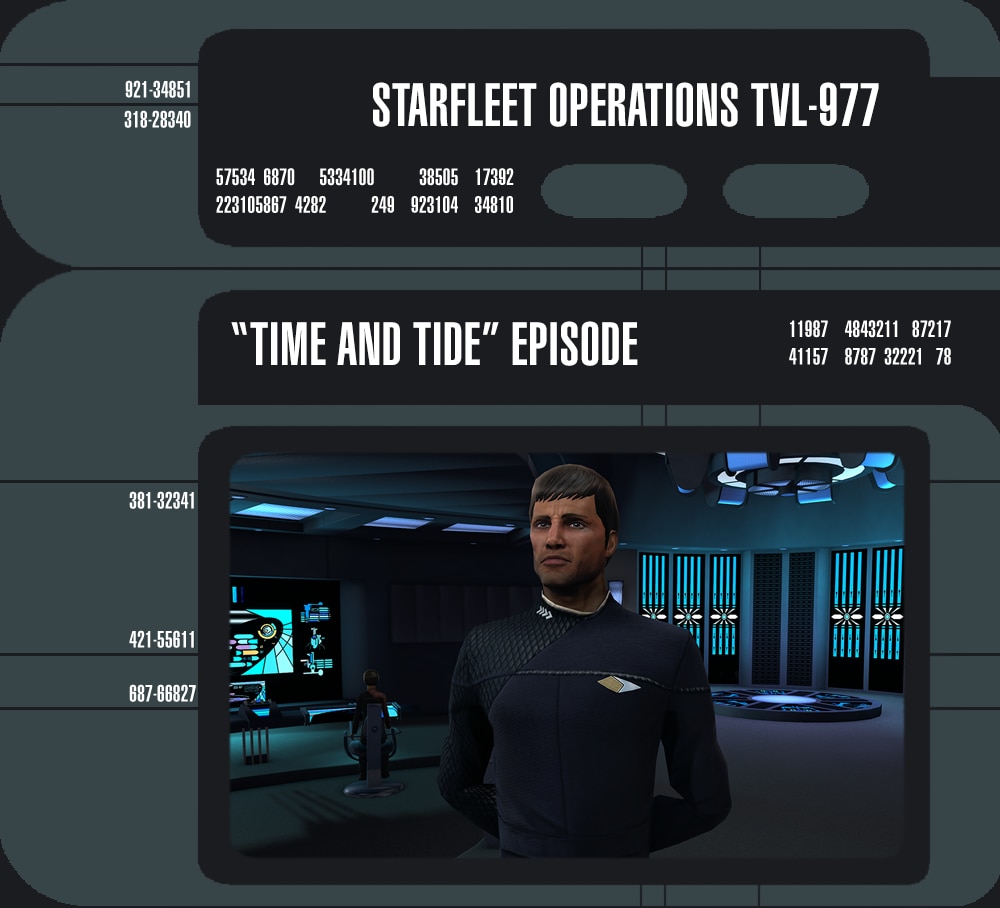 In Time and Tide, you will team up with Captain Ben Walker of the USS Pastak (we have teamed up with him several times before) as you will be part of a historical signing of the temporal accords. However a dangerous new enemy threatens to disrupt the proceedings.
Apart from that, not much else is known about the new featured episode, which launches Janaury 28th. We do know however that their appears to be a new set piece coming with this featured episode (if its ground or space, is unknown at this point".
Time and Tide will be available for Level 10 players for a limited time, before it becomes a level 60 requirement.
Equator Alliance
Equator Alliance continues to remain strong. It has been a very good year for the alliance, with the release of the armada system midway through the year helping the alliance come closer, and allowing us to help each other out alot easier.
Please remember that there is a chat channel ingame called "Equator" for the alliance. If you haven't been invited to the channel, please let me know, and I will send you an invite.
Please also remember to be on your best behaviour in the channel, as you are representing the 101st and 102nd Fleets.
Final Notes
Next Months State of the Fleet will be posted on February 20th. If you have ideas to improve this "State of the Fleet" or ideas to add additional content, please contact me in-game.
I wish everyone a good day. Hope to see you in-game, see you next time 🙂