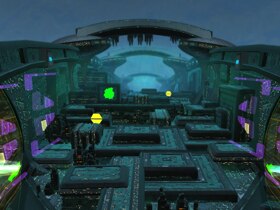 "Qalpa" Fellow 101st and 102nd fleet captains. Welcome to this months "State of the Fleet" for March 2016. We have our monthly read of Fleet, Equator and Star Trek Online events and going on's right here. So please drop a quarter into the money tin, and lets proceed with the turning of ancient earth paper.
Facebook
First off, the 101st Fleets facebook page has been renamed. It is now the 101st Fleet & 102nf Fleet facebook page. This is better to reflect our fleet structure as it stands at the moment. Thanks go to Admiral Ieon for making the necessary changes on our facebook page for this.
First off is a nice picture of the USS Panabaker, a new command for Captain Kayilee. I have to admit I like the shade of green. With St Patricks day just behind us, it seemed appropriate 🙂
Another one comes from Captain Kayilee. Who shows us its not a good idea to mess with the pillars in the "Breach", it will leave you chilled. I have to admit i laughed a bit when i saw this happen during the run.
Another picture comes from Admiral Ieon. Who shows us the USS Queen Mary deep in battle.
Admiral Ieon also shows us a 101st fleet video from the past. Where the 101st Imperial fleet launched a attack against the 101st fleet.
And speaking of St Patrick's Day, again thanks go to Captain Kayilee.
Remember, you too can join and post your Star Trek and Star Trek online experiences on the 101st Fleet and 102nd Fleet pages. This page is for everyone, and i would love to see your adventures and going-ons.
Cryptic Game News
Alot has been happening ingame. As we march towards Season 11.5, and the skill tree revamp gets ever closer, and is still being tested on tribble, it has been both an interesting month, and slow month for Cryptic and STO.
Skill Tree Revamp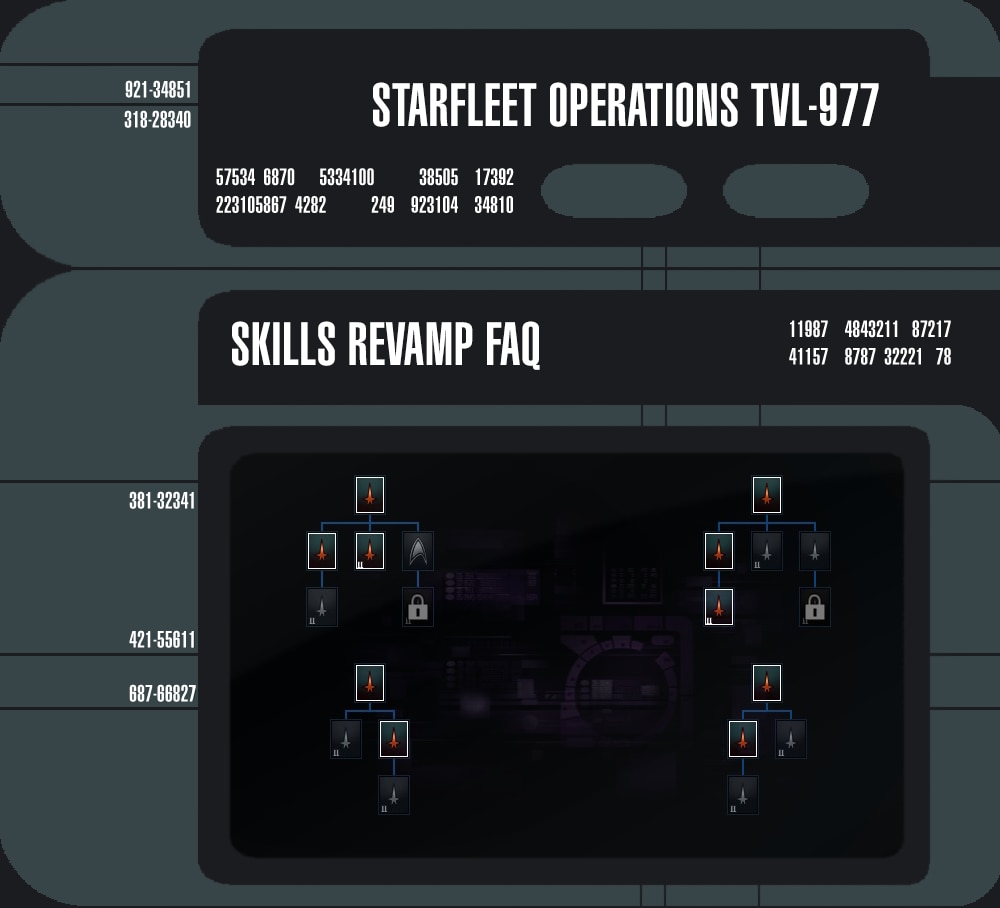 The skill tree revamp testing is still proceeding on tribble. I could go a bit into the revamp, but honesty there are so many changes, bug fixes and adaptions, it would be impossible to list them all.
My advice would be to anyone who can. Patch tribble, port one of your characters across, and start testing. The Cryptic Devs are really responding to feedback and really engaging with the community with this. So if you have any bugs, fixes, or other things you see, let them know about it.
At this time, we do not know when Season 11.5 will be released. But once i hear something, or anything, details will be posted.
Equator Alliance
There has been any further news regarding the Equator alliance. As things are running pretty smoothly, and the alliance as a whole continuing to help one another out.
Please remember that there is a chat channel ingame called "Equator" for the alliance. If you haven't been invited to the channel, please let me know, and I will send you an invite.
Please also remember to be on your best behaviour in the channel, as you are representing the 101st and 102nd Fleets.