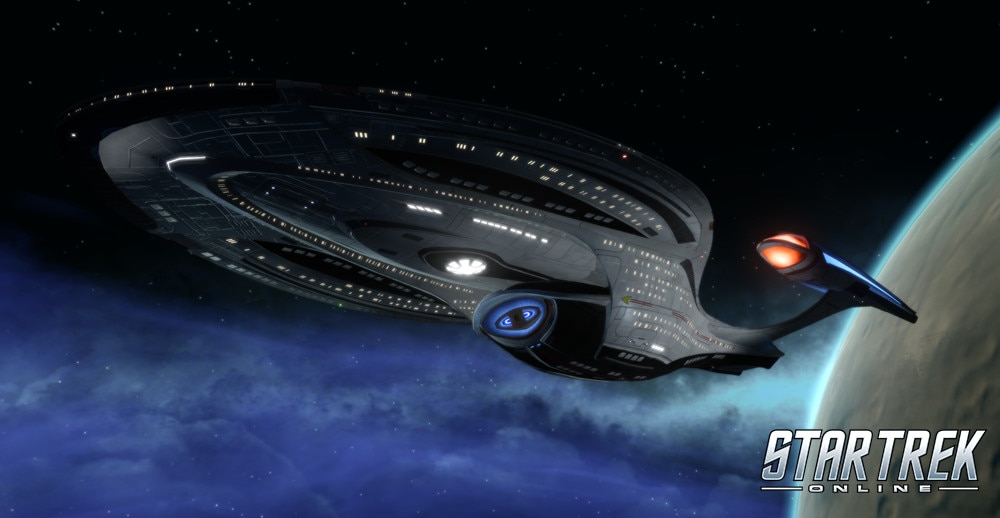 Welcome PC, PS4 and XBOX One Captains. It gives me great pleasure to bring you this months "State of the Fleet" for September 2016. This is the first edition of "SOTF" to cover multiple consoles and fleets spread over those consoles. So let's engage our console universal translators and get into exploring the great unknown of this months blog.
FACEBOOK
With the launch of Star Trek Online onto consoles, our respective facebook pages have started to be populated with images from the console side of the game. This is especially true of the 102nd Fleet, who launched themselves onto the XBOX one version of the game.
We also had the 50th anniversary of Star Trek online that has just passed us by.
Captain Karl showed us his new MVAM Escort ship.
Admiral Ieon has a new Soverign class ship. I suspect he has been taking hints from myself regarding names 🙂
The 102nd Fleet also celebrated the 50th anniversary of Star Trek. With a nice image produced by Admiral Ieon.
Another image posted by myself from the tribble test server. Where currently the new lighting changes to the PC version of STO are currently under going testing.
Remember, you can join the 101st fleet and 102nd fleet facebook pages by searching for our names on Facebook. Also, Facebook pages are open to everyone to post their captains, ships, experiences and stories. So please feel free to post and contribute. We would love to hear from you.
102nd Fleet Launches – XBOX ONE
Admiral Ieon, ever expanding the 101st and 102nd fleets, has now expanded the 102nd fleets horizon again. He has commissioned the launch of the 102nd fleet on XBOX one. Assisting him with his flag officer duties are Admirals Gizzmo and introducing Admiral Karl.
101st Fleet Senior Command wishes Admiral Ieon all the success in the world. You have already brought so much to our fleets already on the PC side. We can only imagine what you will accomplish on the XBOX version.
Anyone wishing for an invite. Please ever search for the 102nd Fleet on the XBOX version of the game, or contact Admiral Ieon on Facebook.
Godspeed 102nd.
Cryptic Game News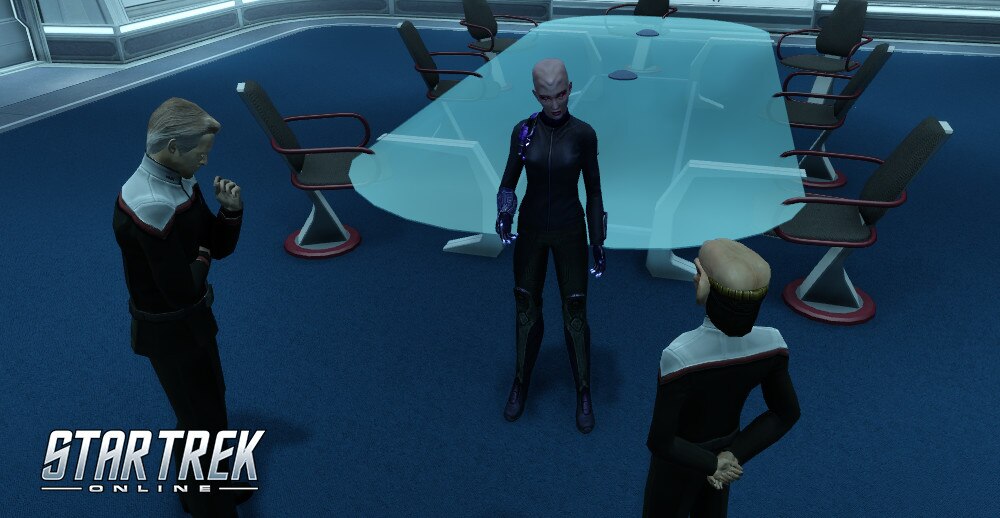 There has been some news from Cryptic this month. The biggest news from the release of Star Trek Online onto PS4 and XBOX One.
Console Release
At the beginning of this month, as related before, Cryptic released Star Trek Online to consoles. This move had been announced earlier this year, and was released on the week of the 50th anniversary of Star Trek.
This allows console players to experience Star Trek Online for themselves. There are a number of differences between the PC version and the console version. Some features which are coming to console, but not yet released, are below.
Guild Housing and Progression, represented in the Fleet Holdings System.
Crafting, through the Research and Development System.
The Admiralty System, in where you direct the actions of an entire fleet to earn items.
The Duty Officer System, which allows you to direct the actions of your crew to earn items and improve your space and ground operations.
The Agents of Yesterday Expansion, which adds Federation captains from the TOS era to the game along with a series of new adventures that take place throughout space – and time!
For more information, please check out this following link, as well as the Star Trek Online forums.
http://www.arcgames.com/en/games/star-trek-online/news/detail/10142423-star-trek-online-console-differences
3D models of Star Trek Online Ships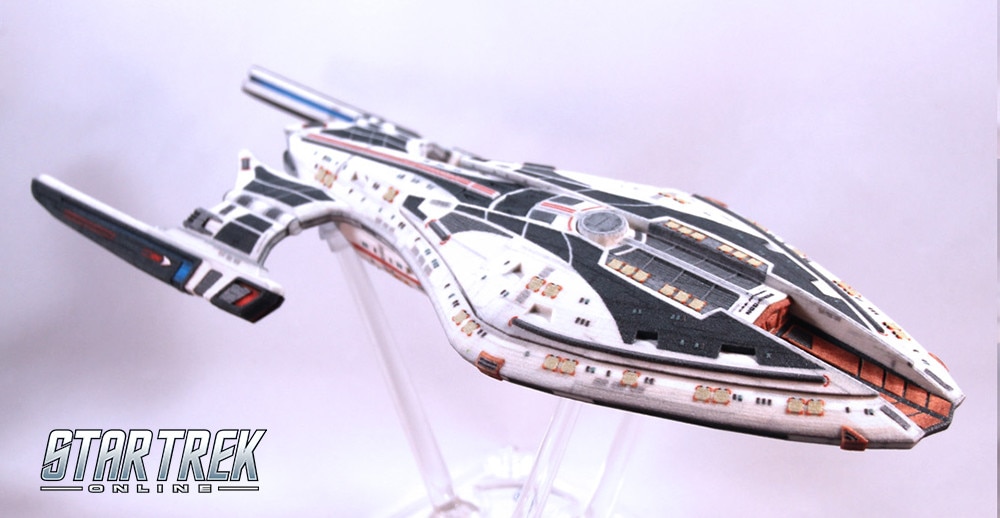 Cryptic Studios, is associated with Perfect World, CBS, and Eucl3D are offering Captains the chance to have their ships printed in 3D-12 inch models and sent to them to be displayed on your desk, or stand.
At this time, this feature is still not released. However, Cryptic have informed us we should be hearing words from them shortly regarding what price, options that are available.
For the latest information, please check the below link.
http://www.arcgames.com/en/games/star-trek-online/news/detail/10142383-new-shipyards-are-coming-online
Tribble Testing
The Lighting overhaul, now live on the console version of the game. Is currently being tested on the tribble test server for PC. This test has only be going on for one week (two technically). However, I can already see the difference.
At this time, it is suspected that the lighting update will go live to holodeck sometime in late October. I will keep you informed as i hear more news.
Final Notes
Next Months State of the Fleet will be posted on October 15th. However, considering when the lighting change to PC might go live, this date may change. As always, if you have suggestions or comments for this article, please let me know.
I hope to see you out there in sector space captains. Happy Warp Speed.