"Caribbean music plays in the background"
Welcome Everyone of the 101st Fleet, to the "State of the Fleet" for the month of June 2014, coming to you live from the Risian Beaches :).
This is Fleet Admiral Aaron with this month's edition. Your monthly post with what is going on with the 101st Fleet, Equator Alliance; official updates from Cryptic and other news and tip bits.
First Off, this month's "Featured Ship of the month" is Captain Bill's USS Biliskner. It took us two rounds of voting to come up with Captain Bill's ship being the winner, narrowly beating our Captain Carter's USS Lancaster. Captain Bill's Avenger Class USS Biliskner is a very good ship, with Captain Bill having built, refined and tweaked the ship for months to get her to what she is today; not a ship you want to turn your back on :).
Congrats to Captain Bill on being the featured ship for June.
Captain Carter has just won the facebook poll for the featured ship for the month of July, so stay tuned for his Galaxy Class USS Lancaster to appear in a featured ship article. Congratulations to Captain Carter on the win.
Also remember everyone, if you wish to have your ship placed down to be a contender to be voted for, please either message on our facebook page or message me in-game to have your ship nominated.
Our facebook page has several new posts, screenshot/pictures and videos posted in the last month. This include the newest 101st Production blockbusters from emmy award winning Vice Admiral Ieon 🙂 Check out one of his latest director releases below.

The 101st Imperial fleet is always looking for Klingon players to join; so if you are interested please contact Vice Admiral Leo or Vice Admiral Jim in-game or via a in-game message or mail item.
101st Fleet Turns 2 Years Old
The 101st Fleet celebrated its second birthday at the beginning of June, marking 2 years since the fleet was created by then Fleet Admiral Piotriok and Fleet Admiral Dimitrius Kirk. A lot has happened in those 2 years, and there is a forum post on our website that encourages you to share your stories and history with the fleet. Fleet Senior Command sends its immense thanks and appreciation for all the hard work, friendly natured, and fun filled times 🙂 our members have given us in those 2 years.
In those 2 years we have fully completed 3 Fleet holdings, fully completed our tier 5 shipyard and starbase; managed to be a part of a major alliance ingame "Equator".
To say we are proud would be a understatement, and I am sure Piotriok and Dimitrius Kirk, wherever they are, are happy we are still alive and thriving :).
Cryptic – Crafting Revamp – Season 9.5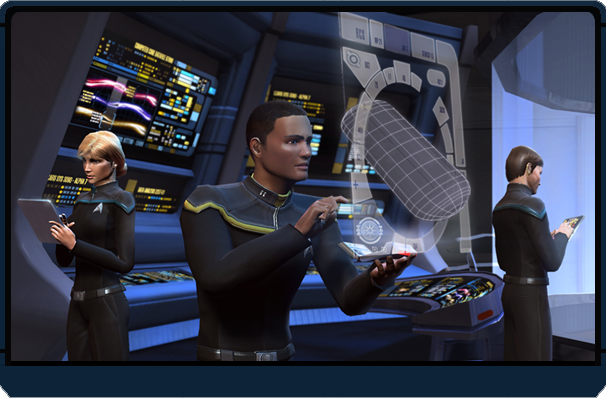 Cryptic have announced a major crafting overhaul to be a part of Season 9.5 release. For everyone who doesnt know, crafting was a way you get get particles and other materials, craft them into gear, consoles, and other bits you could fit to your ship or crew. Of later however crafting has been kind of dead with the reputation and fleet systems by-passing it.
Well now the devs are doing something about it. a Crafting revamp will be part of Season 9.5 (Scheduled for Late July currently). Actually, today the crafting system for Season 9.5 has appeared on the tribble test server. So if you are interested check it out.
Risa – Summer Event

The Risa Summer event, which started June 5th, continues to go on for tons of fun for players at the Risa system. There you can get powerboards, floaters, swimwear, monkey pets or parrot pets, and a whole host of other fun activities.
Remember, if you complete in the daily "flying high" mission at Risa, you will earn 40 pearls that could be used once you have enough of them, to purchase a Risian Cruiser or Corvette ship.
Remember, this event ends July 17th, so hurry on down to Risa to join the fun :).
Also, at this time there are rumours of the next lock box being a Xindi based lockbox, based of the allied race of aliens off of Star Trek: Enterprise. Nothing is confirmed at this stage but we will keep you informed of any development.
Weekend Event
The next Cryptic weekend event runs from June 27th to July 1st. This weekend event is a bonus mark event. This event you can earn bonus reputation system marks and fleet marks, up between 50% to 100% extra. A perfect time to help yourself get that elusive or much sort after reputation gear :).
Equator Alliance News
In Equator Alliance news, the equator website is NOW LIVE 🙂 The equator website is now a website where alliance members can go and see material, information; helpful tips and advice. As well as a ton load of other information or general discussions regarding Star Trek Online and the Alliance. We would like to make a shout out to the Special Service Squadron and the Scourage fleet for making this website for the alliance. We appreciate your hard work.
I would highly encourage everyone to sign up to this website and have a visit and a look around. There is a ship building forum where some of the veterans of the alliance have posted their own ship builds and what they have done with them
The alliance website address is http://equator-alliance.com
Also, remember the alliance also has a ingame chat channel called "Equator" so if you are not part of that channel I highly encourage you to sign up and start chatting, as the channel is full of helpful alliance members. If you do wish to be part of the channel, please message me (Admiral Aaron) ingame and I will set it up for you.
Next Months state of the fleet will be posted on July 19th July 2014. Which we will hopefully have more information on what is coming in Season 9.5, or even a release date (or even better coming live from the seasons release :). I hope everyone has enjoyed this state of the fleet for the month of June 2014. I wish everyone a wonderful day; hope to see you in-game and happy warp speed everyone.
Now if you excuse me, I am going back to enjoying some surfing and a risian chocolate frudge drink 🙂